The Executive Director of ASEPA, Mensah Thompson, made a shocking revelation about the double salary saga today. He dropped a list of Members of Parliament who received double salary and featured in the list was the Member of Parliament for the Ngleshi Amanfro constituency, Honorable Sylvester Tetteh.
Honorable Sylvester Tetteh, former CEO of the National Youth Authority, who became a Member of Parliament received a double salary in excess of GHc 119, 000″.
A citizen mounted a spirited defense on behalf of Honorable Sylvester Tetteh.
"Post made by Mensah Thompson of ASEPA made today with regards to Sylvester Tetteh is false and must be treated as such.
Youth Authority and was not paid his salary until he requested it after his resignation in 2021 January 6.
He went on to write for his salary to be paid end when everything was confirmed it was paid in two trenches. He has not received any double salary.", Nartey revealed
Do you agree with this man?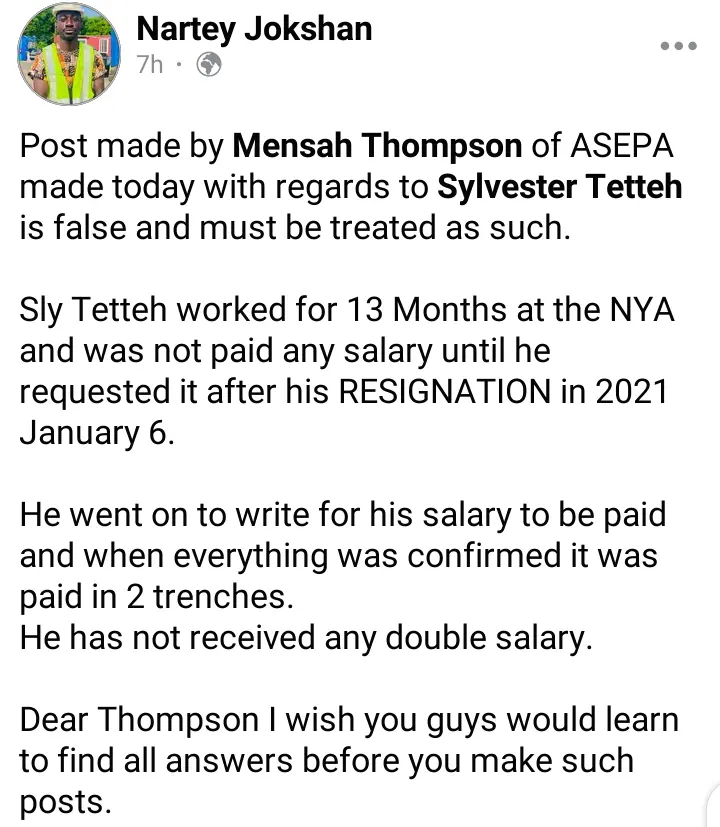 Source: Gentle Blogger
About Post Author