General News
Hot Stories
JUST IN:Onua TV Presenter Drops Secret About Chairman Wontumi's Victory; Shocking Details Dropped-CHECK.
There is a saying that, candidates must fear delegates. Those you think they will vote for you will rather turn to disappoint you and those you think they will not vote for you will probably be your savior on that faith day when elections are held.
The NPP Regional elections was conducted over the weekends and the NPP Chairman for the Ashanti Region famously known as Chairman Wontumi retain his seat. Chairman Wontumi's victory has raised another argument on social media platforms. Before the elections, many people including Ben Ephson made it clear that Chairman Wontumi has less chance of winning.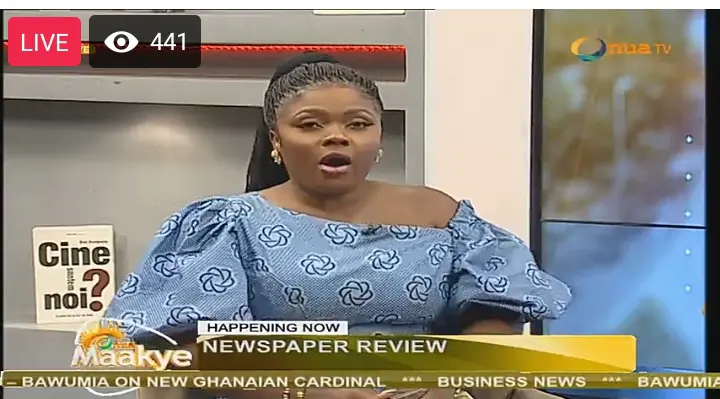 On this faithful Monday 30th May 2022, Onua TV presenter speaks about Chairman Wontumi's victory at Kumasi Sports stadium in the Ashanti Region of Ghana. According to Afia, there are only two things that have made it possible for Wontumi to retain his seat as NPP Regional Chairman position in Ashanti Region. The first thing she talk about is Wontumi's wealth or money and the second could be his spiritual backing either God Almighty Or other source such as Juju.
"I saw Wontumi's posture at the election grounds and his appearance and actions looks strange. Wontumi has spiritual backing. He engaged in a serious prayers before going to the stadium.
The fact that Chairman Wontumu shared money to people cannot be underestimated as his source of winning the elections. It is his (Wontumi) spiritual Backing and the money distributed to some delegates to vote for him which made him to win the elections". – Onua TV Presenter Speaks.
use the link to watch the video below during News Paper review segment.
Source: Education GH
About Post Author