The National Chairman for the National Democratic Congress, Ofosu Ampofo has dropped a very sad message to Ghanaians concerning his poultry business.
In an interview on Asempa FM, Chairman Ofosu Ampofo revealed that all the workers at his poultry farms have all been laid off. He explained this by stating that the feed or maize that are being used to feed the animals are abundant in the market but the business cannot buy them. He added that he can buy those feeds personally no matter the price but the business will be running at a loss at the end of the year. He added that the business has been closed down for good because Akuffo Addo's administration.
He blamed the president's administration for bringing on board poor measures that has caused a lot of hardship to the country.
He added that most Ghanaians are facing similar challenges and due to this, they have also laid off most of their workers.
Click here to watch the video.
Some Ghanaians have reacted to this and below are some reactions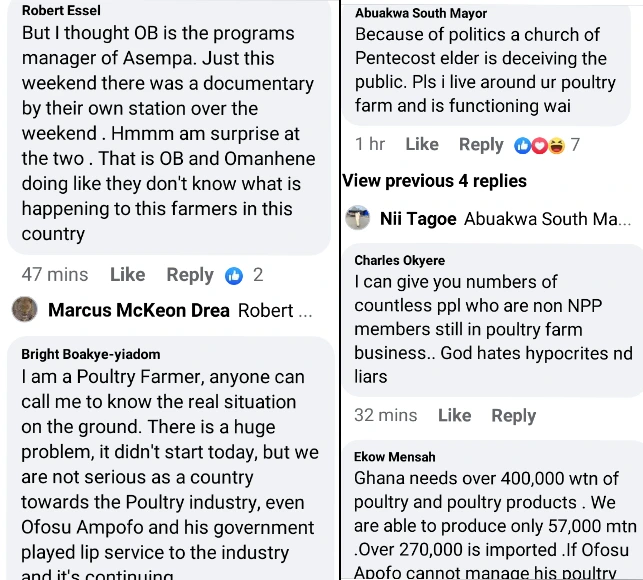 From the reactions above, some Ghanaians seem to have similar problem which was shared by the Honorable Chairman. They revealed that their poultry businesses have come down due to inflation level.
Source:Asempa FM
About Post Author