Senior Political Science lecturer at the University of Ghana, Professor Ransford Gyampo has dropped a very sad notice to his fans and Ghanaians concerning the passing away of his biological father.
In a Facebook post, Professor Gyampo revealed his father travelled to London and made it clear to him(Professor Gyampo) that he may not return to Ghana again.
News coming in indicates that Mr. Sampson Bismark Gyampo, his father has passed away in the early hours of Tuesday, 14th June, 2022. He added that his father passed away at the age of 87 years.
"Folks this is my biological father, the man who gave birth to me. Mr Sampson Bismark Gyampo. He passed this morning. He was 87."
Dad, when I was escorting you to the airport to London on 18th February this year, you told me you won't come back to Ghana again. This morning I had a call that you've passed. You know I am strong but I am not strong at all…But I'll see. Rest well" he said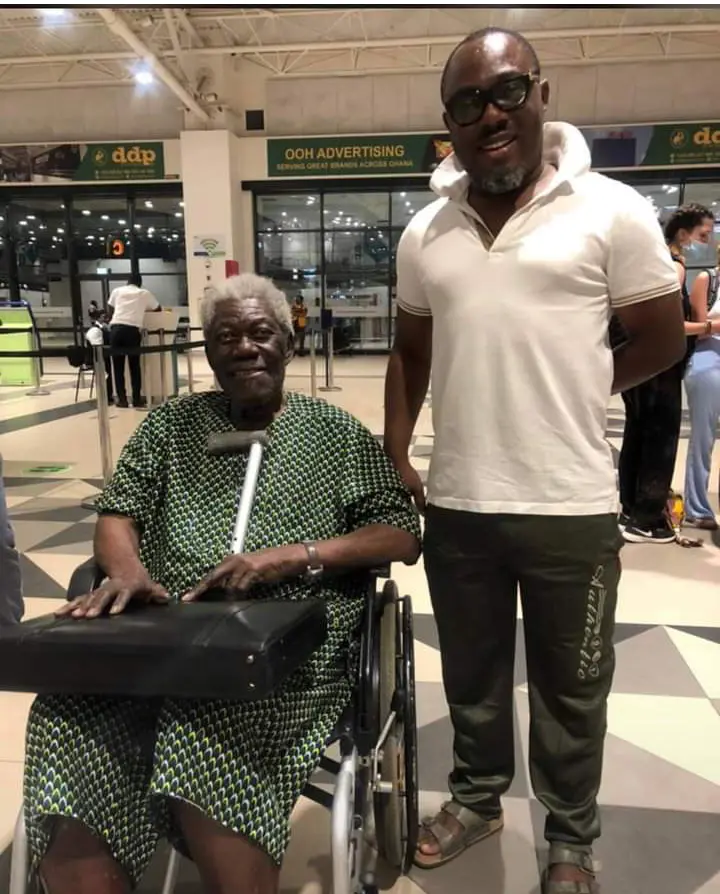 Some Ghanaians have sent some messages to Professor Gyampo to enable him out in this hard time.
Click here to read the full post and some reactions.
Source:Rexbank
About Post Author