Ghanaian journalist who lives in the United States Of America and is the host for, With All Due Respect, Kevin Taylor has thrown a very huge challenge to all journalists in the country during his show on Tuesday, June 14, 2022.
While speaking about his main topic on the show, Kevin Taylor revealed that one of his viewers sent him a message that he's always online putting the leaders on their toes because he doesn't have money and wants some. He then revealed that there is no journalist in Ghana that has more money than him, he also mentioned that he can pay about 99% of all journalists in the country. Lastly, Kevin revealed that no journalist in Ghana receives 10 dollars per hour and he can pay them that and so he's not poor.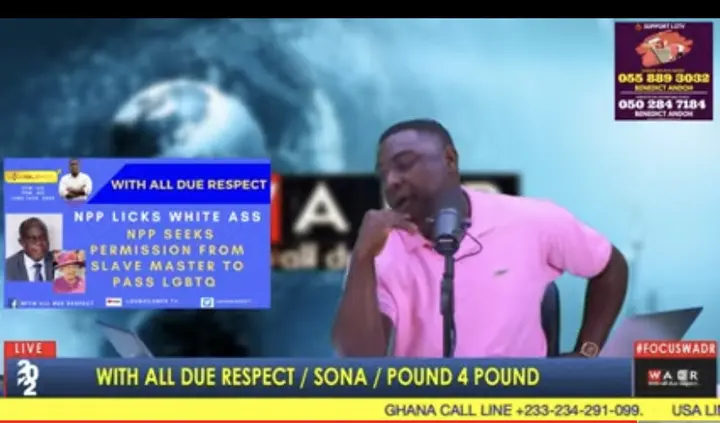 " I just asked the person a simple question but how many journalists in Ghana have more money than me? Nobody in the country even receives 10 dollars per hour and I can pay about 99% of them that money and so why will you guys think I'm poor?? I repeat, no journalist in the country takes 10 dollars per hour. I am challenging all of them, if anyone thinks they take that amount, they should come out tomorrow. I am just doing my part to help this country and it's not even about money." Kevin Taylor boldly revealed this on show.
Click here for the video. The content of this article can be found at 3:10:12 of the video.
Source: Obengnews
About Post Author