CEO of Loud Silence Media, Kevin Taylor has dropped a fresh document to reveal what Kennedy Agyapong did after a court in US threw his case away.
It all started when Kennedy Agyapong sued Kevin Taylor for defamation. A court in the US sat on the case and decided to throw the case away because Kennedy Agyapong failed to prove his case with enough evidences. The court, however gave Kennedy Agyapong 60 days to challenge the decision of the court with his new prove.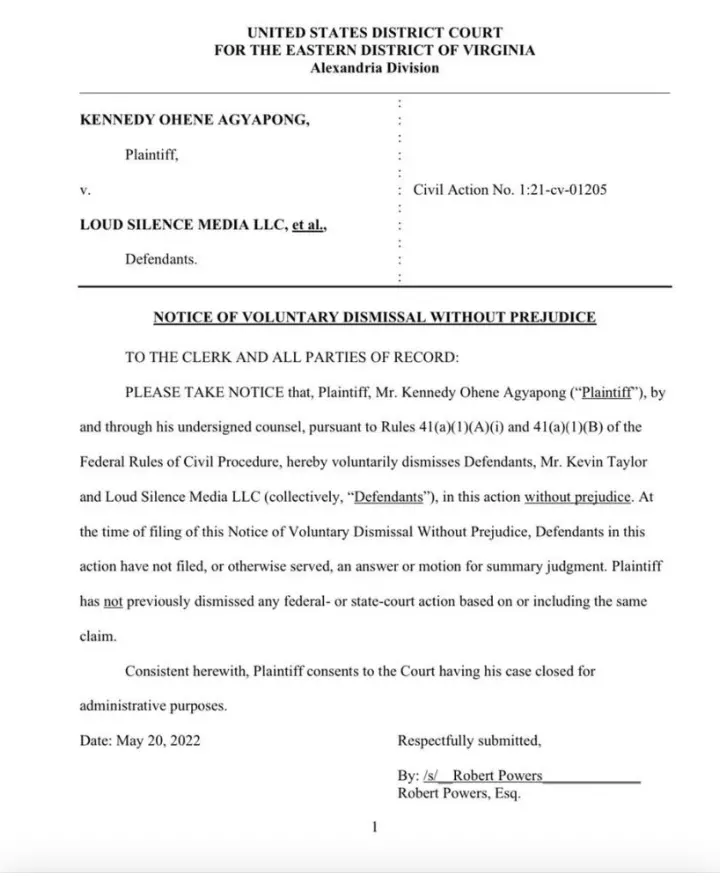 In Kevin Taylor's recent show, he dropped a letter from the same court which shows that Kennedy Agyapong and his lawyers have just cancelled such case against Kevin Taylor. Kevin Taylor dropped a letter to support his claims. He added that Kennedy Agyapong did this on the 59th day after the court threw out the case.
Click here to watch the video.
Source: Operanews
About Post Author