A popular Ghanaian journalist who works for Joy FM and Joy News, Kojo Yankson has finally revealed brilliant secrets about the current Ghanaian economy under the leadership of President of Akufo-Addo. He strongly sent a very bold question to all Ghanaians concerning how their pockets are feeling in this economy.
While speaking on the Super Morning Show, Kojo Yankson reacted to a statement said by a popular NPP member, Boakye Agyarko. Boakye had said that the economy is just not good and so the government should be truthful to Ghanaians. Kojo Yankson then revealed that Boakye Agyarko was just on point because the economy is in a serious situation. He revealed that every sector of the economy is now suffering and then asked Ghanaians if their pockets are feeling better or down flat?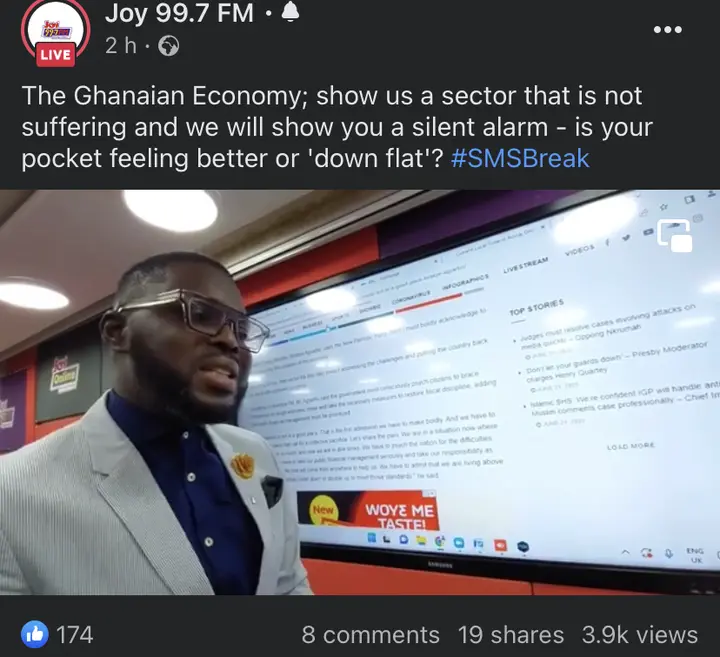 " Look, ordinarily if someone is speaking like Boakye Agyarko, you wouldn't have said he's criticizing his government because it's the fact. The economy we see now under Akufo-Addo is just not good enough and we all know this. Ghanaians are suffering. Every sector of the economy is suffering. Show me a sector that is not suffering and I will show you a silent alarm. How are the pockets of Ghanaians feeling now? Is it feeling better or 'down flat'?" Kojo Yankson boldly revealed this on Joy FM today.
Click here for the video.
Source: Obengnews
About Post Author