The Chief Justice of the Republic of Ghana Justice Anning Yeboah has sent out a strong warning to members of the judiciary especially new entrants into the Law profession.
According to him, he is saying it with great emphasis that the judiciary profession is not a gold mine and shouldn't be seen or tagged as such.
The Chief Justice sounded this warning during the acceptance of some fresh lawyers into the noble professional body of law.
He further encouraged his fellow Judges and Lawyers to keep striving for excellence and an unbending zeal for hard work.
The words of the Chief Justice Anning Yeboah was met with thunderous applause from junior lawyers and Judges. This is because he gave out words of wisdom which will help build their career.
The Occasion was witnessed by many stakeholders of the Judiciary. Family and friends of the newly accorded Lawyers were also present.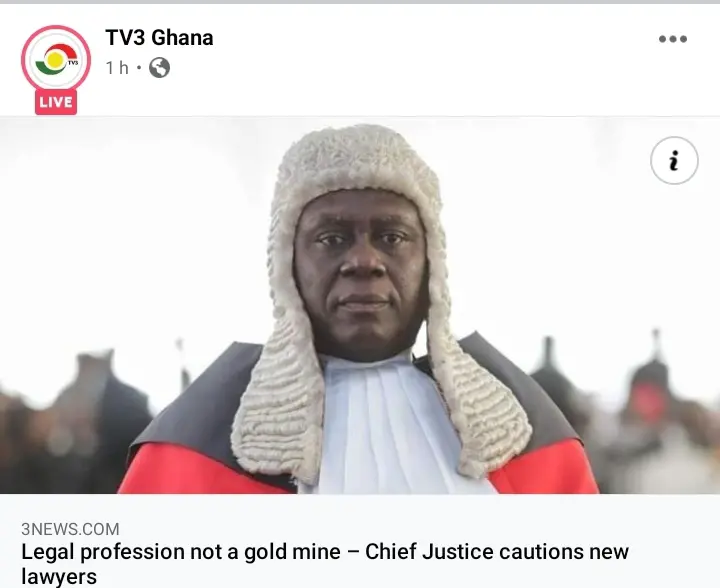 Source:Pen Sounds
About Post Author