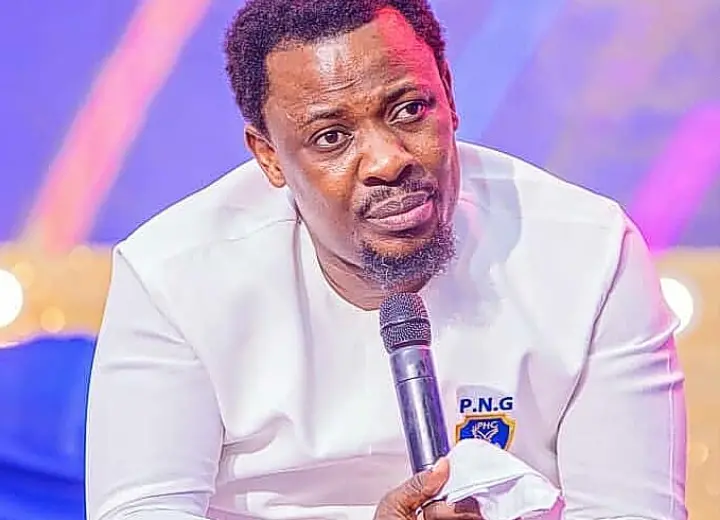 The founder and leader of Prophetic Hill Chapel, Prophet Nigel Gaisie has made it clear in a Facebook post that something "ugly" is about to happen in Liberia. According to him, the president of that country must be well protected.
Nigel Gaisie however failed to reveal what he saw happening in the country but he summarized it and revealed that it is something ugly and strange.
He is therefore urging the general public, including citizens of Liberal to pray for the country so that the unfortunate incident which is about to befall them wouldn't come to pass.
"I saw something 'ugly' happening to Liberia. Let the church pray. Let The President be Protected, may the entire nation be sustained by the mercies of God" he said.
This is not the first time Nigel Gaisie is making such prophecies. During the 31st All Night service on December last year, Nigel Gaisie predicted the death of Queen Elizabeth live in his church. This prophecy came to pass few days ago. He has made it clear on several media platforms that his prophecies are real and people should not see them as fun.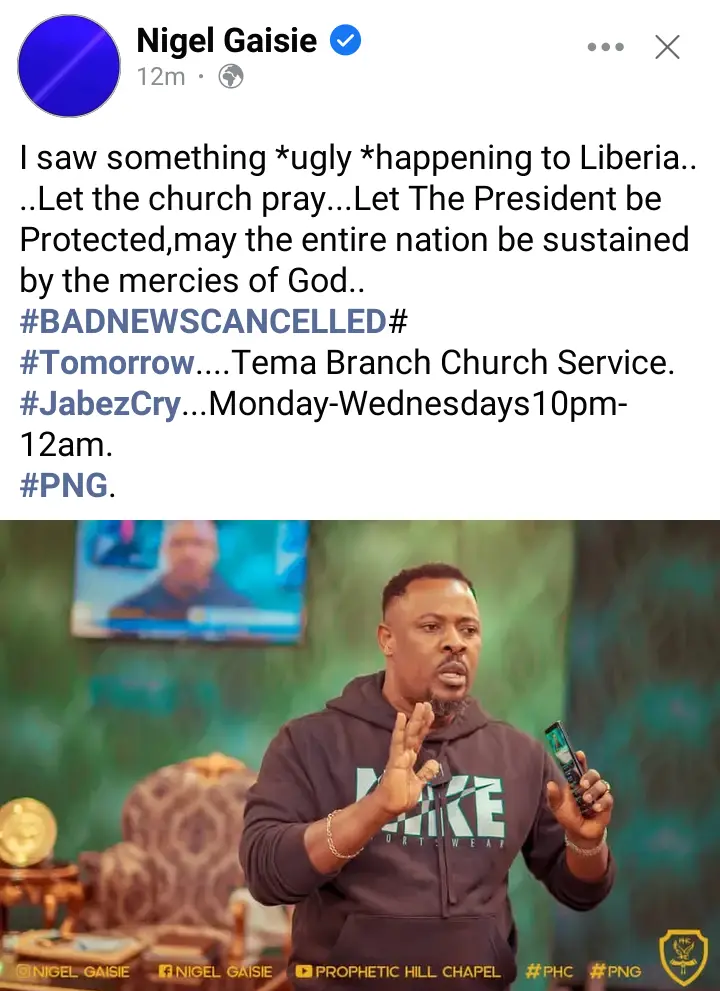 Source: Operanews
About Post Author