Ghanaians have no choice but to beg former President John Dramani Mahama for all the offensive statements they made about him when he was once President. That one aside, the NPP government are indirectly projecting John Mahama as the innocent lamb. Ghanaian musician, Kwame A Plus, who was very instrumental in the NPP's victory in the 2016 election, has brought into memory, how the late former Minister of Transport under Mahama's administration, was slammed and blasted for spending over GHc 2 Million cedis on bus branding, particularly members of the then opposition New Patriotic Party.
He expressed surprise at how these same NPP communicators and members are defending Nana Addo's administration to spend more than GHc 32 million just as starter for the construction of a National Cathedral.
Is this not double standard? Even if they continue like this, they can save their moral dignity by apologizing to Former President John Dramani Mahama for all the derogatory comments they made about him.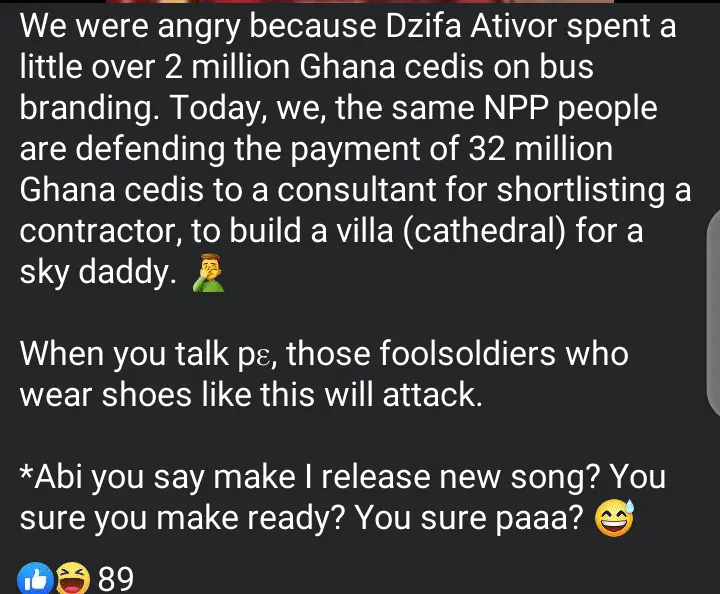 Source:Gentle Blogger
About Post Author