Popular Journalist Manasseh Azure Awuni has pushed his "media rival" Paul Adom Otchere into a very tight corner. This happened after Manasseh Azure Awuni officially released some procurement breaches against Paul Adom Otchere.
This followed a request by Manasseh Azure Awuni from the Ministry of Transport regarding the procurement of some Christmas trees in 2021. Earlier on, Paul Adom Otchere had revealed in his Popular Touch screen analysis that himself and the Ghana Airports Company Limited acquired those Christmas trees at a fee. He was however quick to add that they were paid off by a sponsor. This hasn't gone down well with Manasseh Azure Awuni who sought for an independent information directly from the Ministry of Transport.
Paul Adom Otchere's utterance was disputed by the Transport Ministry which wrote to Manasseh Azure Awuni that there were no procurement for those Christmas trees.
Per, the Breaches published, if pushed by law, Paul Adom Otchere and his entire Ghana Airports Company Limited board could face the Special Prosecutor to answer questions.
If that happens, they are likely to be Sacked, jailed or both. Don't forget that it's this same procurement laws which was used to sack former Electoral Commission boss Madam Charlotte Osei from office.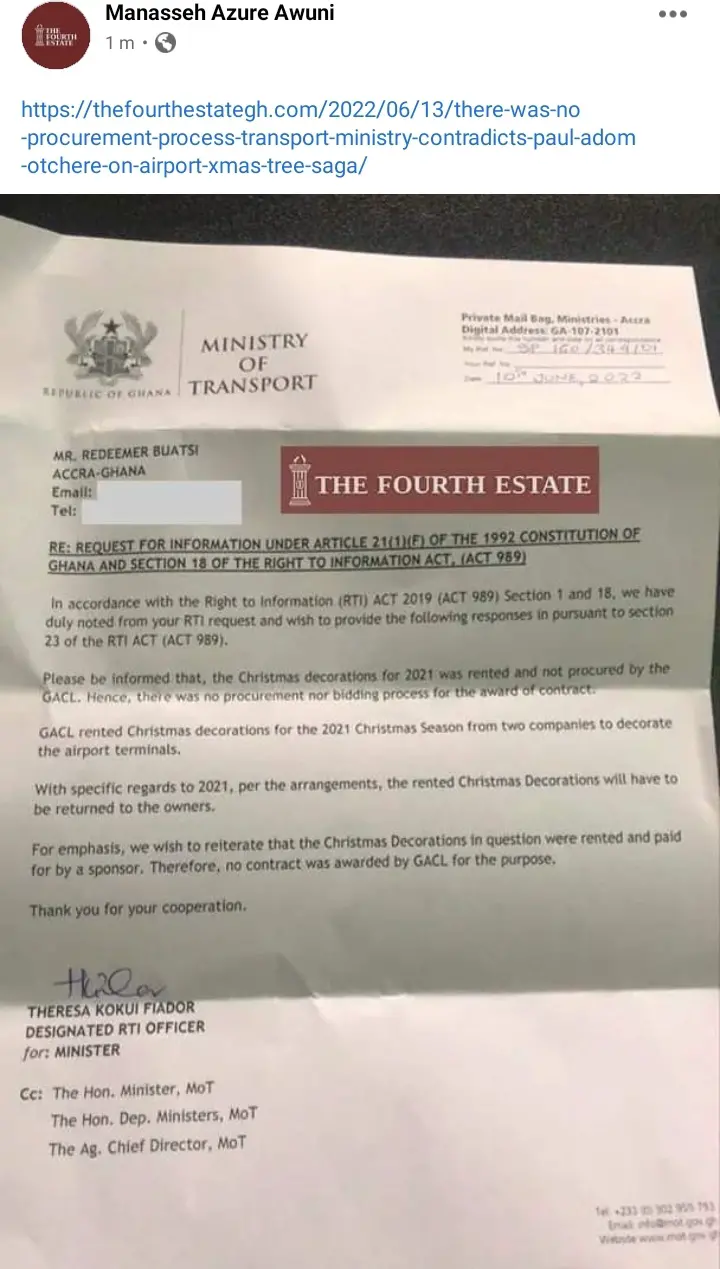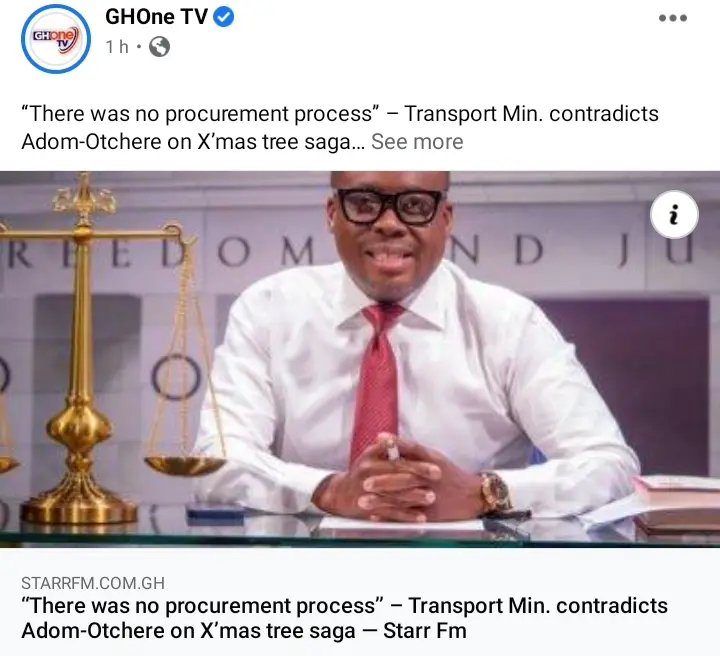 Source:Pen Sounds
About Post Author