Manasseh Azure, a co-founder of the Fourth Estate, was very instrumental in the "leaking" of the will of the Late Former General Secretary of the New Patriotic Party, Sir John. Today, he and his team have announced that they are ready to drop an exposé about all the top government officials. And this is pertaining to the government state authorities.
When the whole Sir John will brouhaha started, one thing that popped up was that Sir John had not declared his assets as prescribed by the constitution. With respect to that, Speaker Bagbin not long ago advised and urged the Members of Parliament to immediately declare their assets.
Today, Manasseh Azure and his team announced that they have gotten a full list right from the First Gentleman of the land, President Nana Addo Dankwa Akuffo Addo, and Justice Anin up to the DCE and other state institutions.
Do you want to know those who have or have not declared their assets? We have it"", it was announced.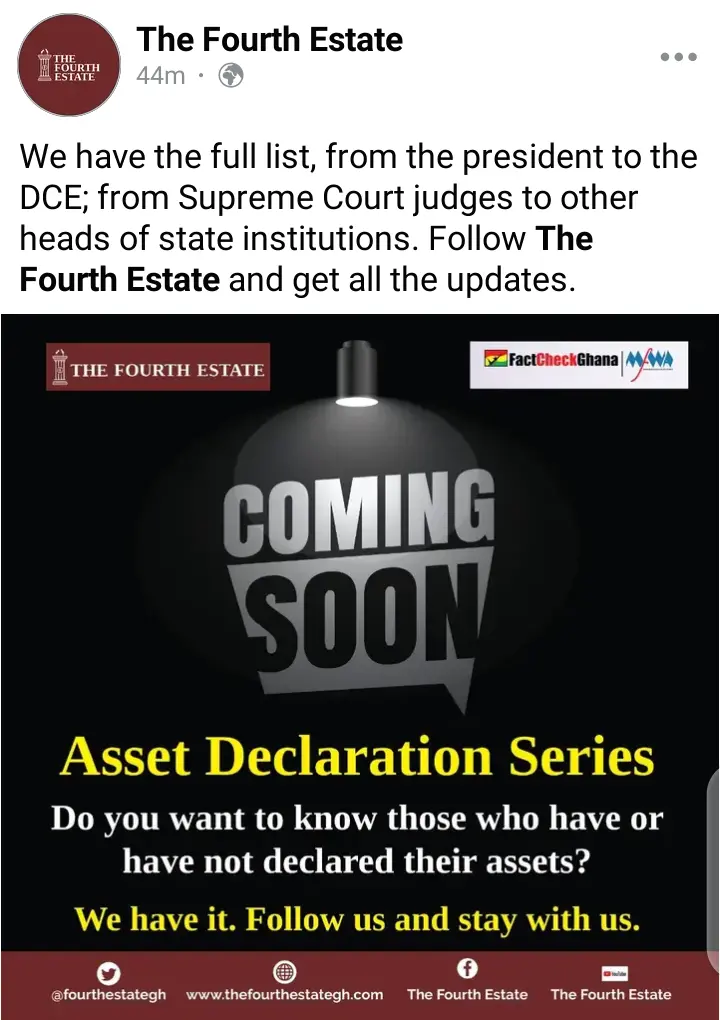 Source: Gentle Blogger
About Post Author