General News
Hot Stories
Money Ritual Saga: Spiritualist Nana Adu Is A Criminal And A Fraudster-A Plus Alleges And Drops Bombshell.
Remember a man arrested yesterday for allegedly sending his daughter for money rituals and by the help of the herbalist, he was arrested and the 14-year-old girl rescued?
Well, Kwame A-Plus has got us with some more details.
According to him, this ritualist has always been engaged in this fraudulent activities in the military and has also provided some proofs.
And he writes;
"Now!! Go and ask Ghana Armed Forces if this info is false. I want just one person to dispute these facts. 
When a matter comes up, most of you always look at it from one angle. Bra Kwame will always dare to look at it differently, and Bra Kwame will always win.
Now, looking at where I'm getting my information from (in the military), I am stating categorically, without fear of being sued for defamation that, the spiritualist, Nana Adu Boafo is a criminal and a fraudster.
If you like, let's meet in court. You manipulated the man, chopped all his money, and set him up. Wo yɛ krɔfoɔ totobotomni bronsam promax. Nyame betua wo ka!! Paaa!! Sia!!!
But still the girl's father too is a goat!!!
Below are screenshots of A-Plus's chat with a military man who knows Mr. adu.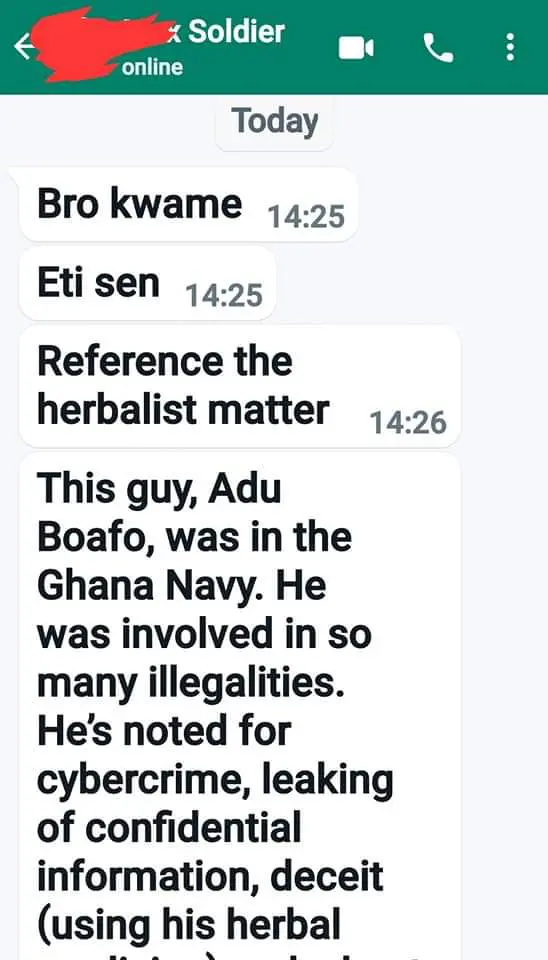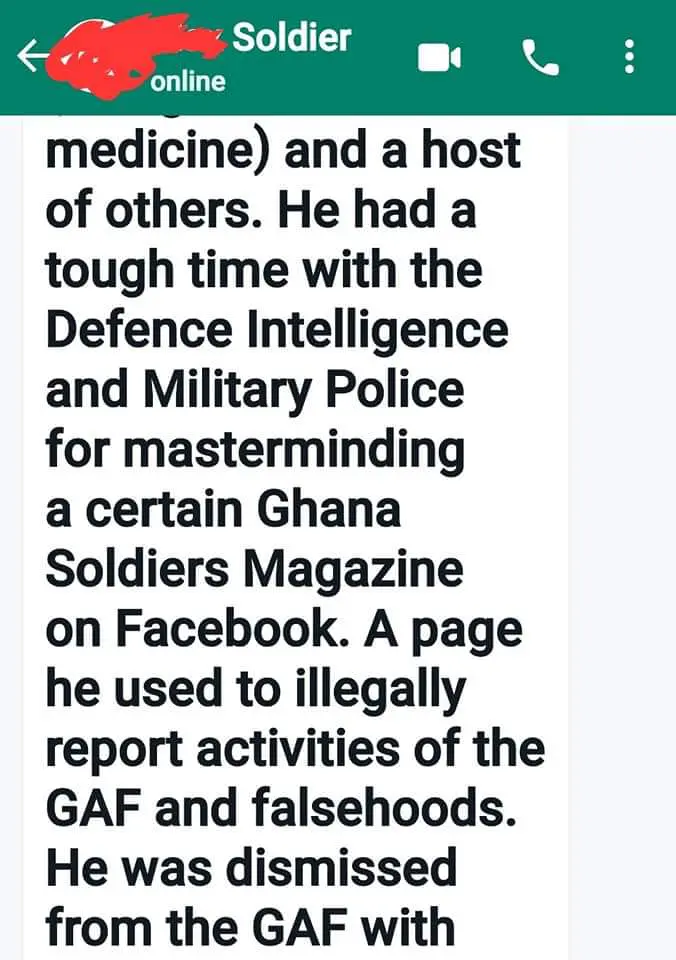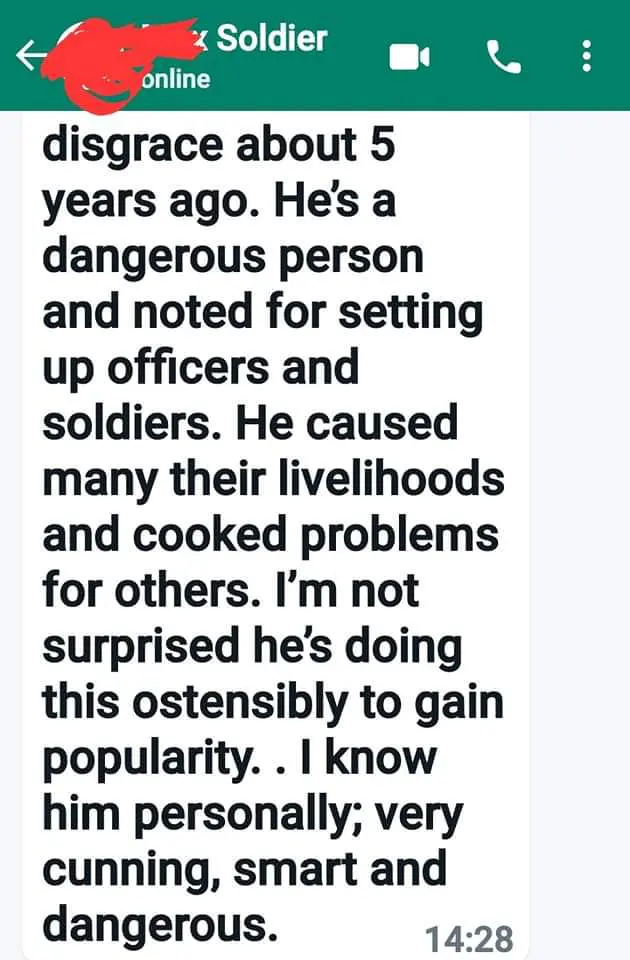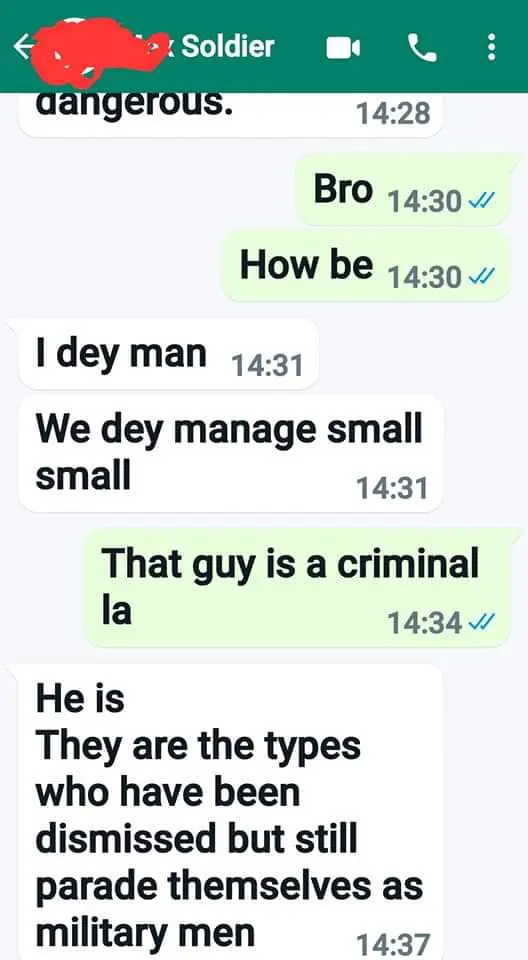 What are your views and thoughts on this development?
Source: Operanews
About Post Author