A leading member of the New Patriotic Party (NPP), Nana Akomea has finally exposed the opposition National Democratic Congress concerning the National Cathedral being built by the Akufo-Addo government.
The NDC in their criticism of the National Cathedral has consistently said that the cathedral was just a personal promise of President Akufo-Addo to God. They have then revealed that it's not right for the President to use the country's money to satisfy his personal promise.
Meanwhile, Nana Akomea in his submission on Good Morning Ghana on Friday, June 3, 2022, revealed how can a personal promise be to build a National Cathedral?? He also revealed that every politician makes a personal promise one way or the other.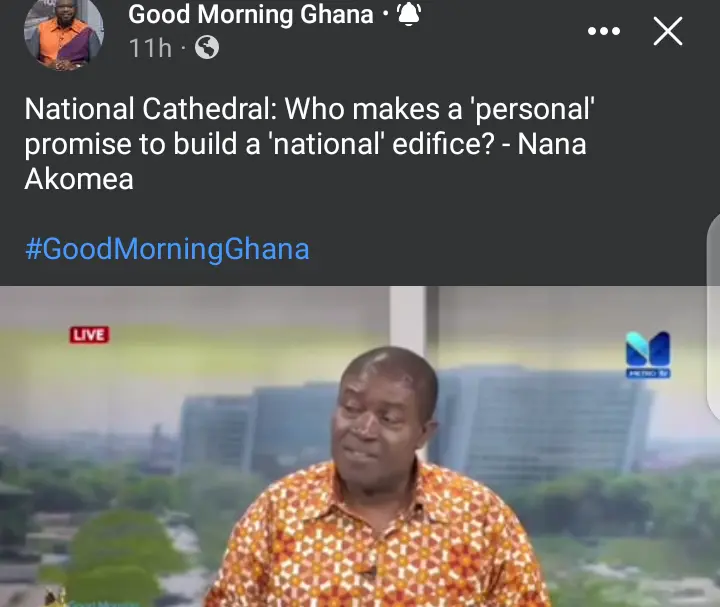 The NDC should stop their propaganda of it was Akufo-Addo's personal pledge. Every promise by a politician is a personal pledge. The building of the cathedral is very important to the citizens of the country and is a pledge to the citizens. In any case, who makes a personal pledge to build a national edifice? A personal pledge obviously should be to make something personal. The NDC should stop trying to make Akufo-Addo look bad." Nana Akomea revealed this.
Source:Metro TV
About Post Author