A popular member of Parliament on the ticket of the opposition National Democratic Congress (NDC), Kwame Agbodza has boldly revealed strong secrets about the exportation of cannabis ( also known as wee in our local language). A lot of people have called on Parliament to pass a law that ensures the exportation of cannabis from the country.
Meanwhile, Kwame Agbodza strongly disagrees with those who are of the view that the exportation of cannabis will help this country. He argued that if the exportation of gold and other mineral resources couldn't help, how will the exportation of wee do?? He then quizzed his constituents if they will allow a Doctor to operate on them if they know he smokes wee?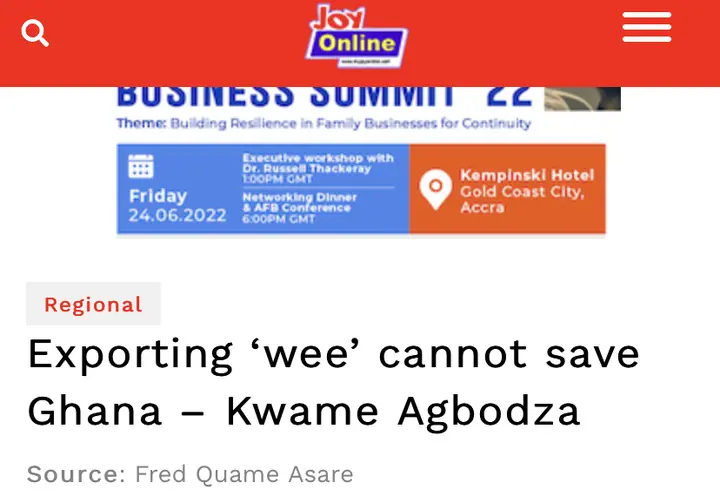 "Revenues generated from gold and oil are unable to solve the challenges, is it the export of weed that would help us? Would you still allow yourself to be operated on if a surgeon tells you he will smoke weed before performing your session?" The member of Parliament told a group of people who had gathered in his constituency to witness the commissioning of a classroom block.
Source: Obengnews
About Post Author