General News
Politics
NDC MP Finally Questions Akuffo Addo Over Why Adwoa Sarfo Is Still At Post, Drops More Details-CHECK.
A popular member of Parliament for Tamale South, Hon. Alhassan Suhuyini has boldly questioned President Akufo-Addo over why Sarah Adwoa Sarfo was not sacked from her position as Minister of State.
While speaking on Joy News and discussing the Absenteeism in Parliament and the fact that three NPP MPs including Adwoa Sarfo will be before the Privileges Committee this week, Hon. Alhassan Suhuyini revealed that Parliament should not bother itself with punishing Adwoa Sarfo because Akufo-Addo failed to sack her as Minister of State.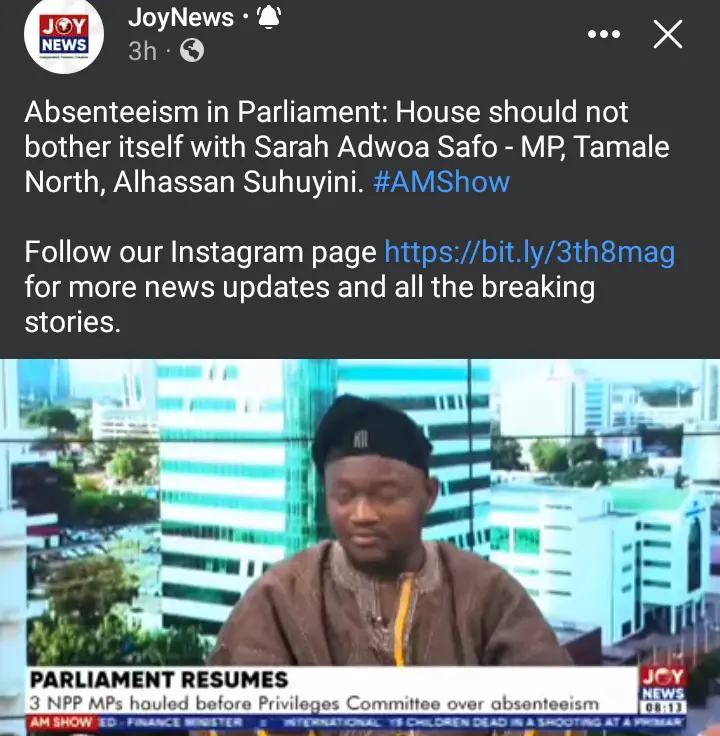 " After being voted for as an MP, Adwoa Sarfo was elected as the Minister of Gender by President Akufo-Addo. She had the responsibility to run the ministry and still was not doing that. She went outside the country and her party couldn't control her but yet the President didn't sack her as Minister of State. That for me is an insult that I can't understand. So if the President couldn't sack her for leaving her duties as Minister, Parliament shouldn't worry bother itself with her when it comes to the absenteeism issue." He revealed this.
Click here for the video.
Source:Operanews
About Post Author