The National Youth Organizer of the opposition National Democratic Congress(NDC), George Opare Addo has boldly revealed what his own party, the NDC fails to do in politics. While speaking on Adom FM, Opare Addo boldly revealed some interesting details about social interventions like NHIS, Free SHS, and others.
While speaking on Adom FM's Morning Show today, the youth leader of the NDC, George Opare Addo revealed that the NDC always fails to push their political policies very well and so the NPP always copy those policies from them and implements them. He revealed that policies like NHIS, Free SHS, and others were all piloted by an NDC government but got copied and implemented by another NPP government.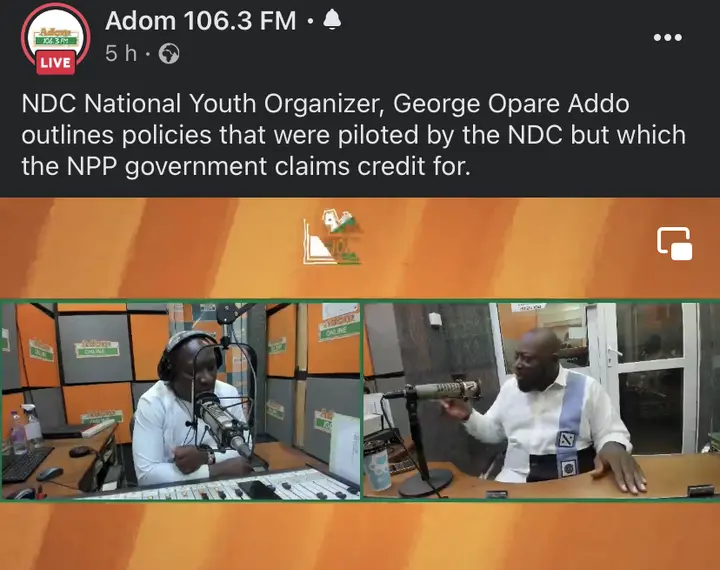 " Look, one of the things we the NDC fails to do always is pushing or talking much about the policies we bring up in politics. National Health Insurance Scheme (NHIS) was piloted by the Rawlings government. Everyone can check the parliamentary hazard during that time but the Kuffour government copied it and implemented it. John Mahama's administration started the foundations for free shs by ensuring a progressively free SHS so we started with day students. This is a fact that everyone can check. So these NPP guys are fond of copying our policies and taking all the credit for it." George Opare Addo boldly revealed this on Adom FM.
Click here for the video.
Source: Obengnews
About Post Author