Mr. Ofori-Atta appeared in Parliament to answer questions relating to the Covid expenses. The question had been filed by the Minority Leader Haruna Iddrisu.
The Finance Minister incurred the wrath of the Speaker when he was unable to show up in the House last week to render the account, and has incurred the wrath of Ghanaians too for making a surprising claim on free water amidst the pandemic.
Speaking today in the area of free water and electricity for lifeline consumers, for instance, he told the lawmakers that an amount of "¢200m was made available for free water and electricity for lifeline consumers, out of this, ¢143m utilized."
He further told the House that "Though our response was bold and decisive and compassionate, it has also been costly.
Mr. Speaker, you will recall that on 30th March 2020, I made a statement to Parliament that the economic impact of the Covid 19 pandemic on the economy of Ghana following the implementation of the coronavirus alleviation program commenced.
Here are reactions from Ghanaians:
• They claim they gave us free water but we are paying back 10 times what they gave us. Such wickedness. In April Ghc588 water bill for just 4 people living in the same house.
• I believe after the election, president Nana Addo and his government make us pay for that free utilities? Is that how you people are? I'm even shocked for hearing this. So you were delaying because you want to get time to lie to us. The next government has to do something about these people by jailing them.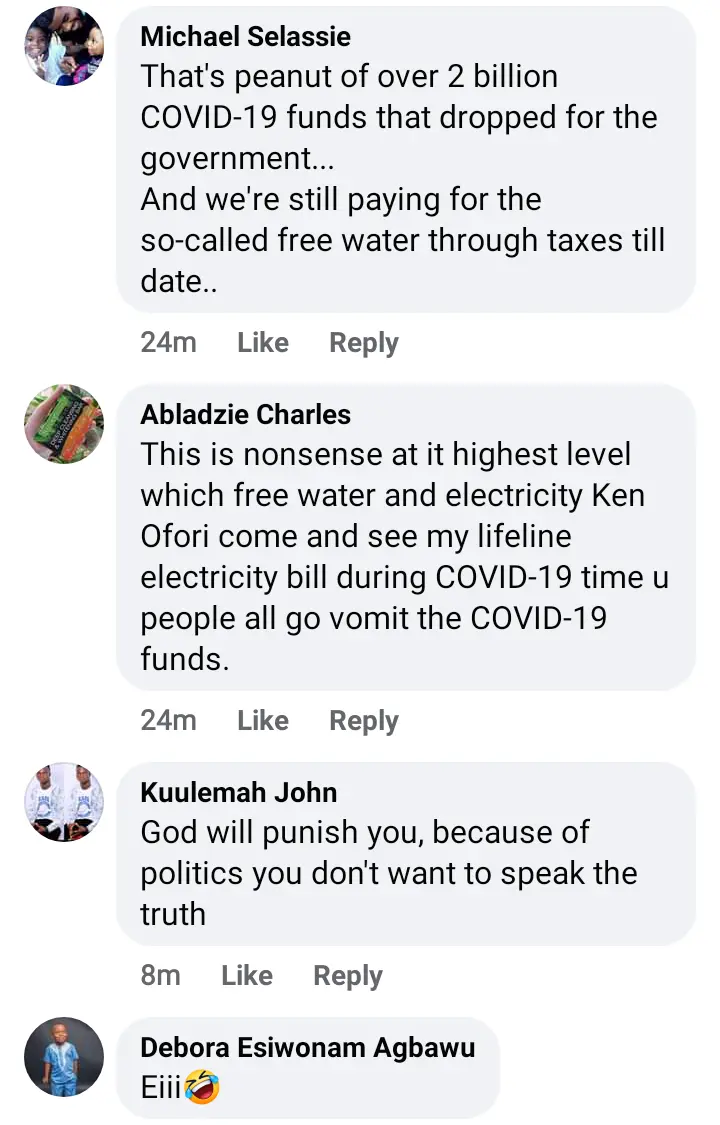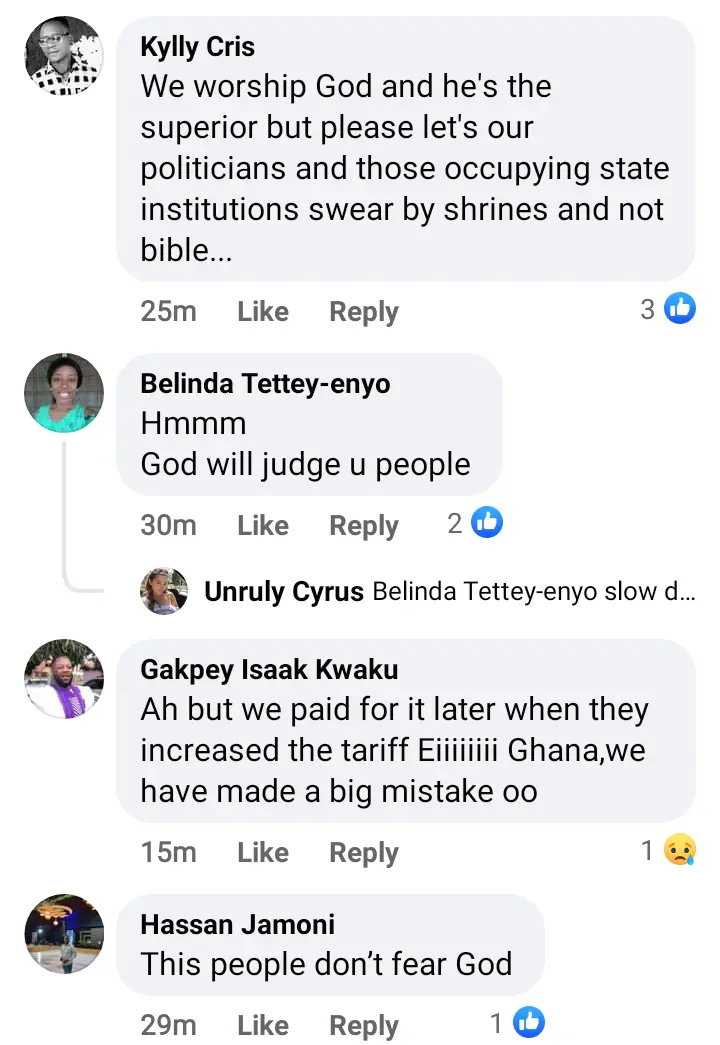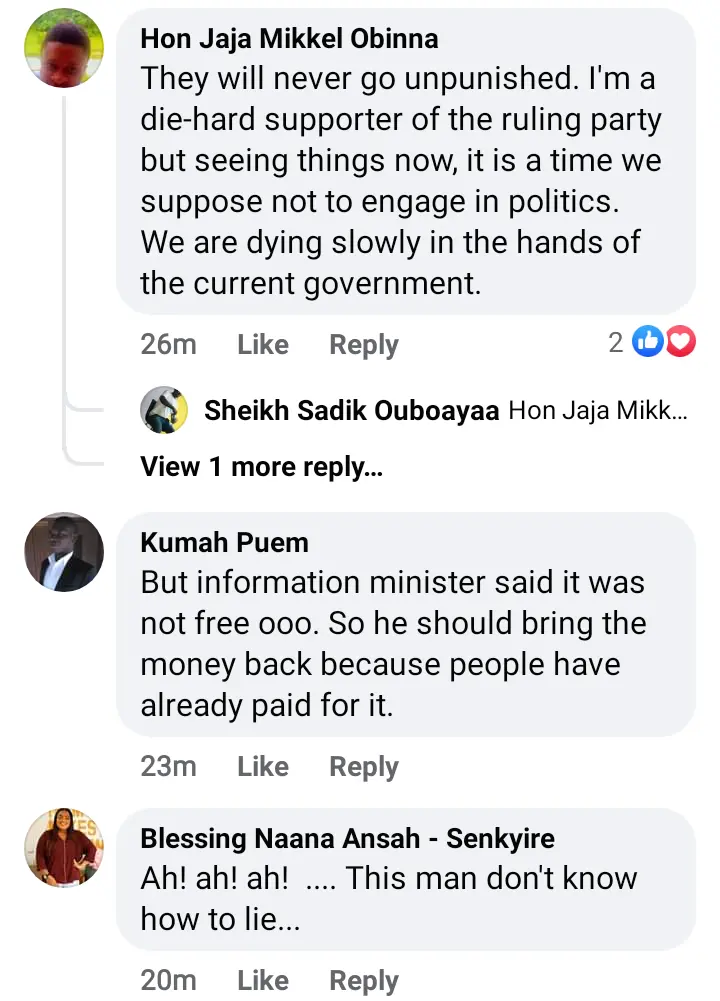 Source: Operanews
About Post Author