Obapa Yaa Titi does the unexpected today on Onua TV as he storms Onua TV live streaming Program with her Husbands shoe as evidence to speak about the recent Exams question paper which from the University of Winneba. According to Yaa Titi, the shoe which was spotted in question paper happens to he the exact shoe type her husband bought from the market, so she decided to bring it (shoe) to the studio to prove her point or to show as evidence.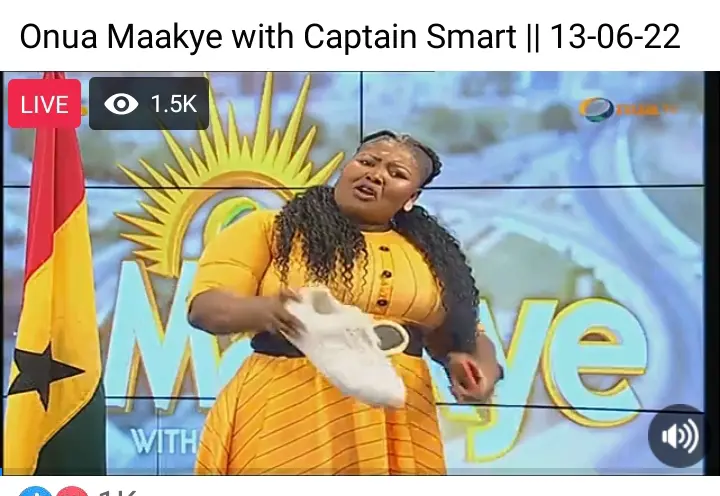 According to Yaa Titi, the question from the said University is useless and has no impact in the life's of students before and after school. Yaa Titi urge the Authorities to restructure their questions and curriculum in other to have greater impact in the life of students even after school.
" I decided to come along with my Husbands shoe to the studio to serve as evidence to my viewers and listeners. I will not agree with the institution to set such a question for learners. They must reconsider their question format". – Yaa Titi Stated.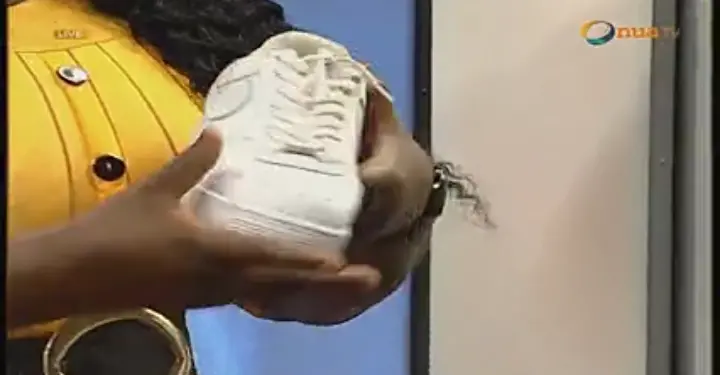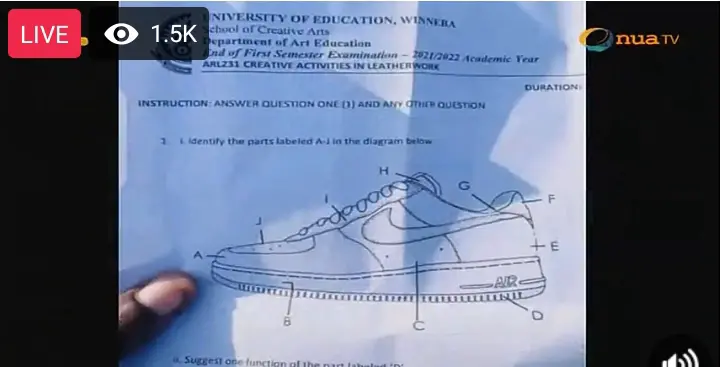 https://www.facebook.com/OnuaTVGhana/videos/409625837736340/?app=fb
Source: Education GH
About Post Author