General News
Osofo Kyiri Abosom divorce: Prophetess Blessing Reveals Deep Secrets And Exposes Him (Video)
Prophetess Blessing in an interview with Adepa TV has criticised and exposed Osofo Kyiri Abosom for not being a man of God. She was very disappointed with the way Kyiri Abosom announced his divorce to his church members.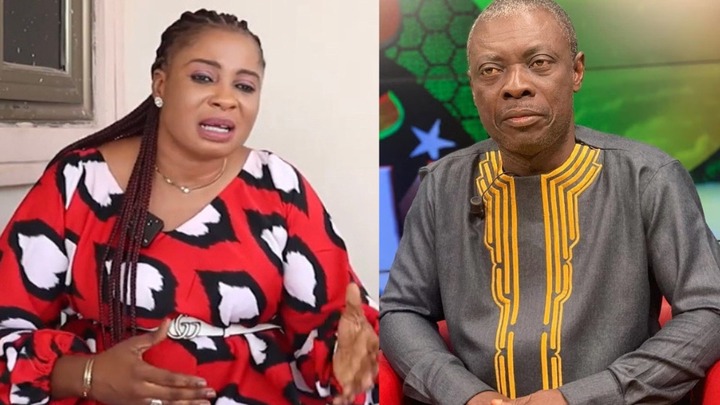 She said: "I don't know what is really wrong with Kyiri Abosom because of the arrogance he showed when he announced his divorce to his church members, I started to doubt him as a man of God when he said the Bible is a story book. He is disgracing his fellow pastors and sowing seeds of doubt among Christians. How can you counsel an adulterous man in your church?
She then went on to expose Kyiri for not being able to help her with dwarfism and spiritual attacks.
She said: "I used to trust this pastor and went to him to help burn dwarfs who were using me to do their bidding. Kyiri Abosom was able to burn some items he took from my house, but the dwarf attacks were the worst. I don't think he is a man of God, judging by his actions and some of his lifestyle choices.
Watch the video for more information on the deep secrets surrounding Kyiri Abosom's divorce and his
Pastor Christian Kwabena Andrews, also known as Osofo Kyiri Abosom, the founder of the Ghana Union Movement, has informed his ex-wife in a message that their marriage is over.
He revealed that many people are not aware that he and his wife have been divorced for over a year due to several factors, including his infidelity. 
The founder of the Life Assembly Worship Centre said in a video that has since gone viral that his wife was working with some people to damage his reputation.
Watch The YouTube Video Below
Content created and supplied by: KingtsugiNews (via Opera News )
About Post Author