General News
PHOTO:Church Elder Get Blasted For Sending A Nude Photo In A Church Wasap Group.
In a WhatsApp group belonging to the church, the elder called Brother
Rudolph sent a nude image unintentionally and had got the leaders of
the church debating on suspending him.
The WhatsApp platform had all church leaders where this brother sent
the Image. The prayer secretary was there, the pastor's wife called
mummy was also online to respond to the image sent.
The elder sent an apology to show that it wasn't intentional. based on some reasons we had cropped the nude part.
check out the chat below: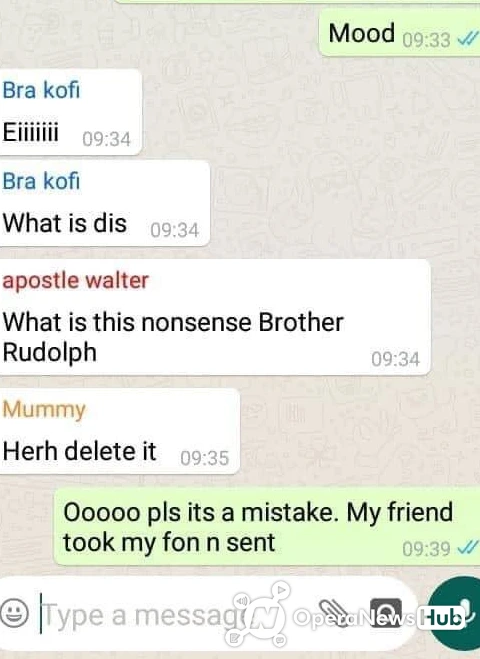 About Post Author