According to Citi news, Businessman Jacob Caesar has reportedly locked all his mansion gates to prevent anybody from entering. Let alone, taking his Tiger Pets away to relocate them.
Armed Police officers who were sent to the residence couldn't enter as they were seen sitting so Calmly on a wooden bench at the mansion's gate.
Interestingly, officers of the Wild life division of the forestry commission of Ghana were no where to be seen.
This followed a continuous complaint by residents at the Wonda Land estates. According to them, Jacob Caesar is having two tigers who are posing as a threat to them.
In all, although the residence was locked, some of the officers could be seen moving round the Wonda Land estates to protect lives and properties.
As to whether the tigers will be released by Freedom Jacob Caesar or not, we are yet to ascertain. Citi news shared the following image of the Policemen sitting so Calmly waiting for the gates to be opened.
Do you think that White Police officers could sit so Calmly in the midst of public outcry over keeping Wild animals as pets?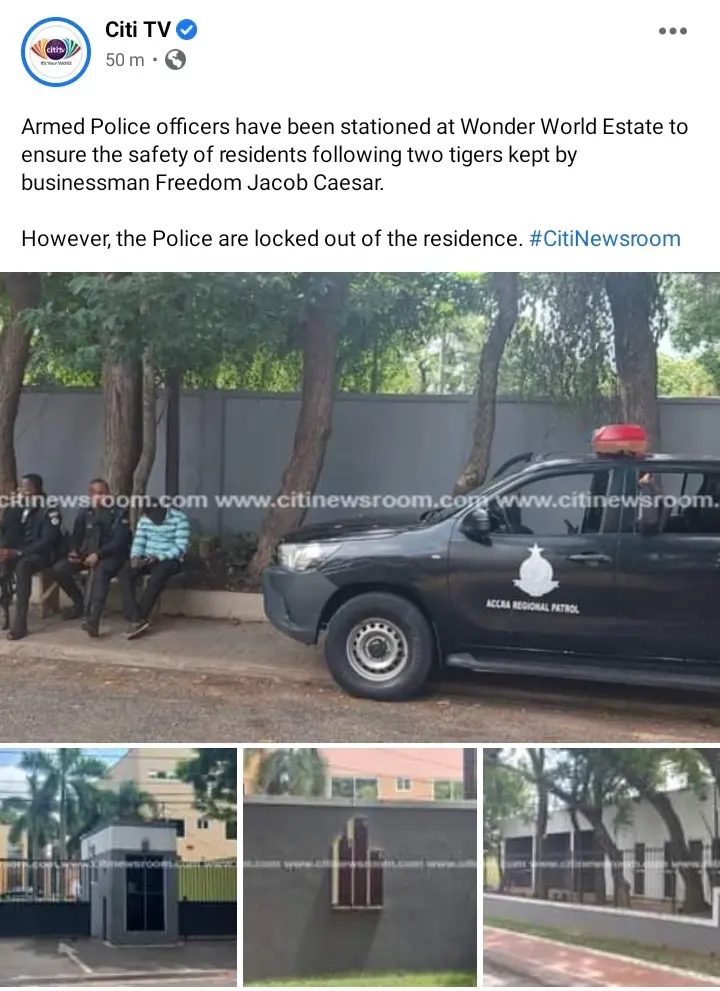 Source: Citinewsroom
About Post Author