A professor at the University of Ghana, in the political science department has boldly revealed strong secrets about the ruling New Patriotic Party concerning the topic of " stealing from the country." While speaking in an interview with Joy Fm today, Prof Gyampo revealed that, the NPP in opposition mentioned consistently that they will not steal from the country when voted into power but when they won power, it was the opposite.
Prof Gyampo revealed that the situation he's talking about is true for the Kuffour government as well as the Akufo-Addo government. He mentioned that no matter how reach these politicians are, when they are voted into power, they still want to enjoy the money of the state.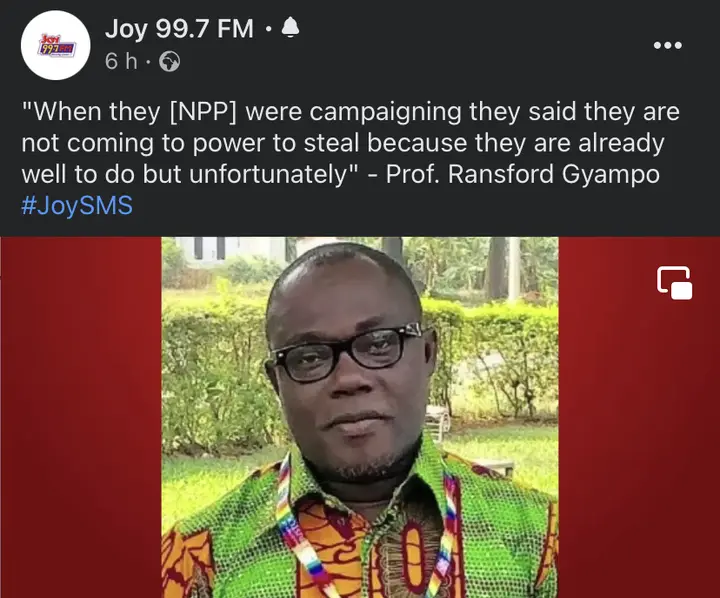 " When the NPP was in opposition in 2000 and even after that, they kept promising that they are rich and so won't come and steal the country's money but when they won power, they rented their own apartments and took that of the state. When they got to park they parked their own cars. So it's not easy for the politician of nowadays, say I'm already well to do and so these monies I don't need them. Those who are very rich still want to chop from the national purse when they get to power with both hands and sometimes with their mouth at the same time." Prof Gyampo boldly revealed this.
Click here for the video.
Source: Obengnews
About Post Author