General News
Hot Stories
Prophet Amoako Atta Reveals What Would Have Happened In Ghana If Dampare Was Not The IGP; Shocking Details Dropped-CHECK.
The founder and leader of Parliament Chapel International, Prophet Amoako Atta has dropped some revelations about things that would have happened on June 4th and also June 5th in Ghana if Dampare Akuffo was not the IGP.
Speaking on Angel FM this morning, Prophet Amoako Atta revealed that IGP Akuffo Dampare is a man chosen by God for Ghanaians. He added that various terrorist groups see Ghana as a very hard target because of IGP Dampare. He added that no president of Ghana should remove IGP Dampare from his position because he has been chosen by God for this particular moment.
He added that if IGP Dampare continues to be the IGP, no terrorist group will be successful in Ghana.
Speaking about June 4th and also June 5th, Prophet Amoako revealed that IGP Dampare did well by preventing the FIxTheCountry group from doing their demonstration. He added the terrorists wanted to attack Ghana on June 5th but due the presence of IGP Dampare as the IGP.
He added that the terrorist failed to do this in Ghana but went ahead to the worse in Nigeria. He asked Ghanaians to pray for IGP so that God will give him more ideas to help protect citizens at all times.
Click here to watch the video.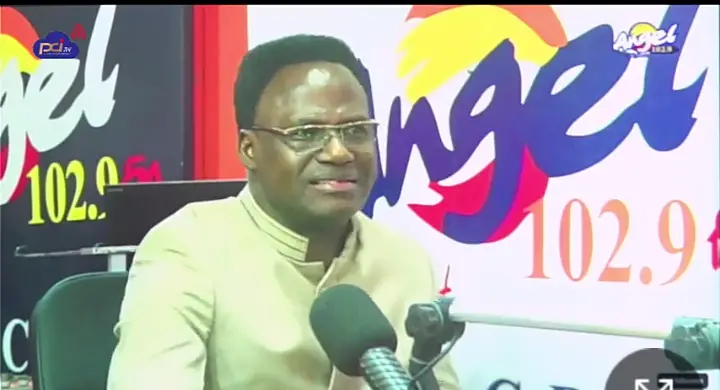 Thanks for reading.
Source:Rexbank
About Post Author