General News
Hot Stories
Reactions As Roman Father Ignore Catholic Rules;Pray In Tongues,Delivers And Set His Prayer Camp-CHECK DETAILS.
Social reacted massively after it emerged that Roman Father Robert Oduro has ignored the Holy Catholic Church principles and rules. The Roman Father reportedly prayed in Tongues, organised Deliverance sessions and has set up his own private prayer camp.
Please this is unacceptable. The Catholic Church does not organise prayer camp. The said priest should obey the rules of the Holy Church. As simple as that " One Clement Adu Gyamfi Ofosuhene reacted to the news
"Obedience is better than sacrifice. Prayer Camp and tongue speaking in the Holy Roman Catholic Church? God should have mercy on you Father Oduro" Obeng Nketiah added his reaction
Aside those who kept bashing the Roman Father in question, there were those who felt that he is doing the right thing.
Reverend Father Oduro, just ignore your critics and don't go anywhere. They can even choose to suspend you but the light of the Holy spirit will never suspend you. Listen to the Holy spirit and be led by him and not Palmers Buckle and his Catholic Rules" Cornelly Evans encouraged the Catholic priest.
According to reports, the action of the Roman Father has led to his suspension from the Catholic Church of Ghana by Archbishop Palmer Buckle. This has has been attached to the article below.
What's your take on this ? Tongues speaking, deliverance session, prayer camp, mass or whatever. Aren't they the same? Is it not the same God?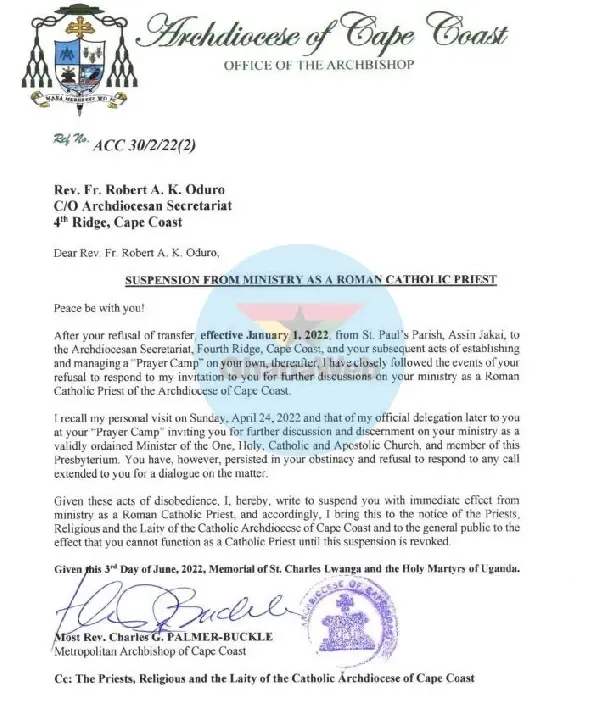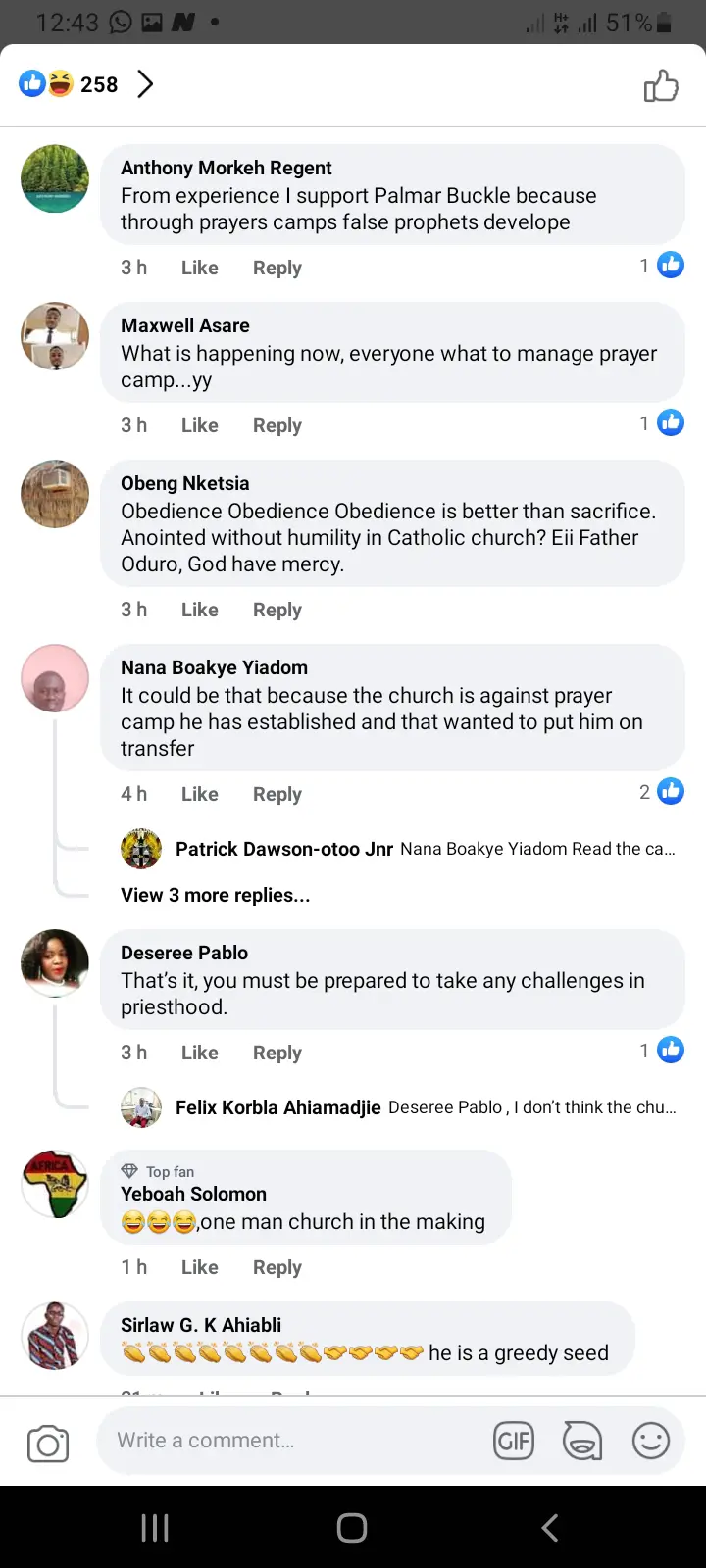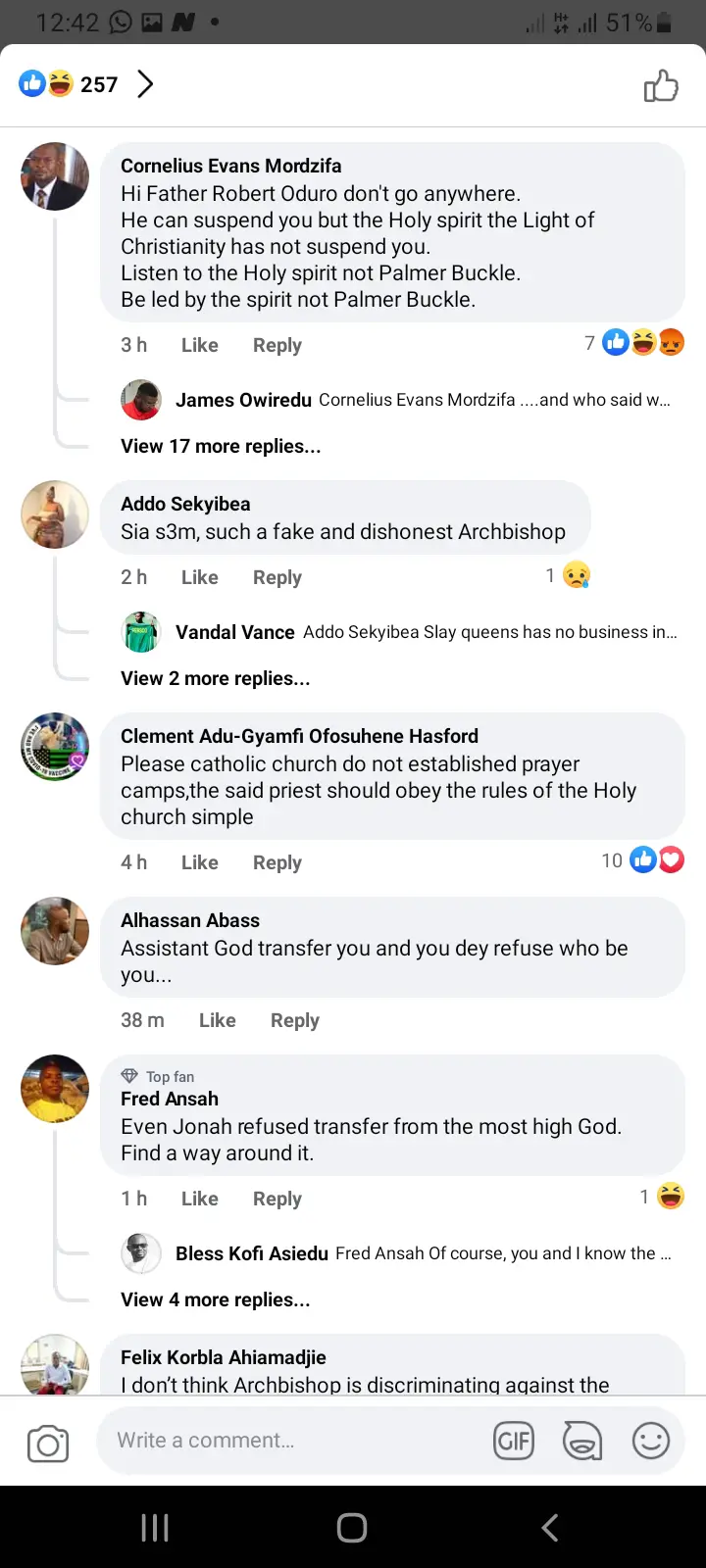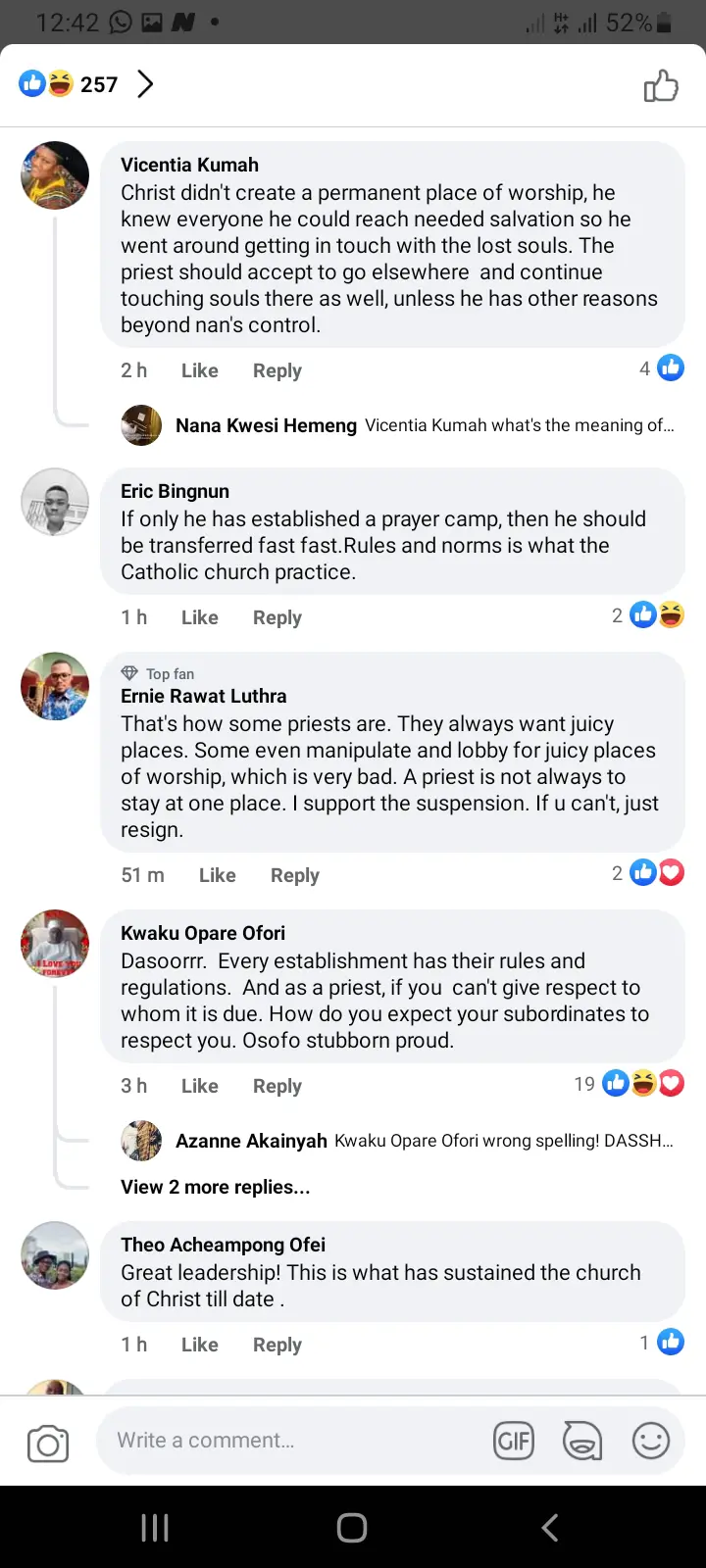 Source:Pen Sounds
About Post Author