Members of Parliament from both sides debated on severally issues in the house today especially on the issue of covid-19 funds and expenditure.
The member of Parliament for Bolgatanga constituency, Honorable Issac Adongo raised an issue of some names in the Covid-19 budget presentation that seem unclear. He added that the government should make it clear that it used some amount of money on private jet rather than creating names for an unknown and unidentified expenditures.
"It is becoming an affront that anytime government wants money, the reframe is that, this is for covid. So if we ask you to account for covid monies that you have spent, and you come and say 7.3 billion was for revenue short fall, what animal expenditure is that"
"So when you have revenue short fall and you use part of the covid money, you must tell us that you used some of the covid monies to pay some wages and use some to pay for private jet. That is what you should be telling us and not to say it is for revenue short fall"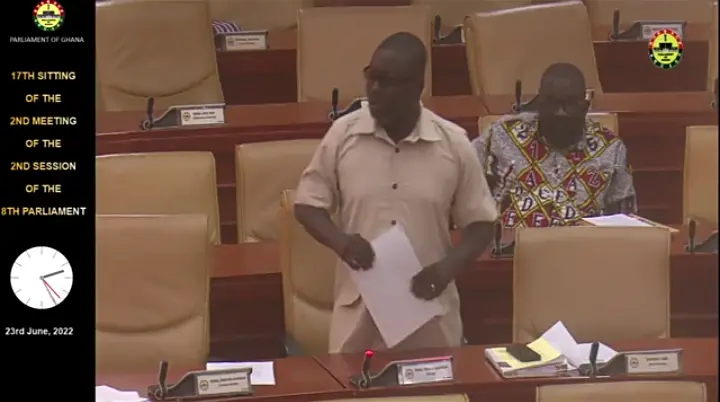 After making this statement, the MP for Effutu constituency, Honorable Alexander Afenyo-Markin stood up and revealed that what Honorable Isaac Adongo said was needless. He added that he should remember that he is his senior in parliament and for that matter he will teach and guide him on how to do things right in parliament. He added that such speech shouldn't have come from the MP because the speaker of Parliament didn't give him the platform to make such statement.
"Language usage is very critical. You can say all that you want to say but character is key. If we are not guided by the use of certain languages, and we know the rules are clear. If for nothing at all, I am your senior in this chamber, you were not supposed to act this way. I am to guide you, correct you and move you to the right of righteousness" he said.
Click here to watch the video.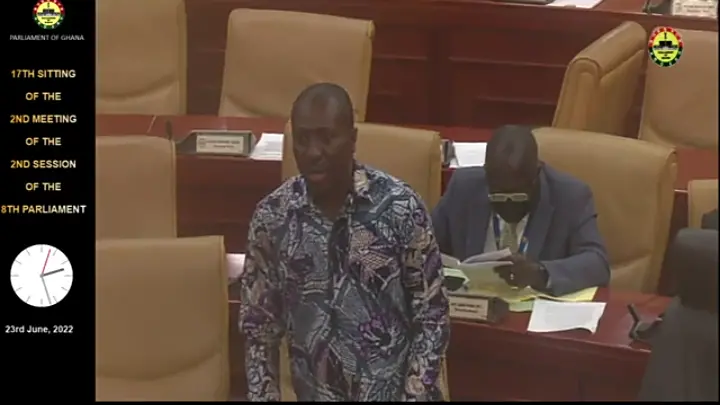 Source:Rexbank
About Post Author