General News
Hot Stories
Robbery Incident In Tamale Forces Ghana Police To Chase And Shoot Down These Criminals-CHECK DETAILS.
Tamale has become a hot zone for robberies recently. Hundreds of robbery incidents during the past few months in 2022 has increased according to police reports. These statistics led the IGP and his men to patrol the northern region with Tamale being their primary target. People have had their lives lost in the process with several police officers falling victim to the act of robberies and killing in the region. Night operations have been taking place and this is what has led to the arrest and gun down of these robbers this evening.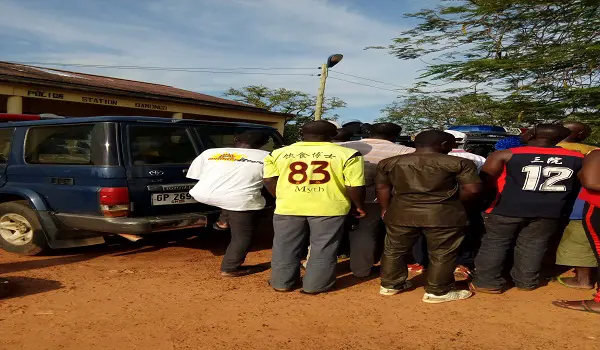 According to the Ghana police in an intelligent led operation to hunt down criminals in Tamale, the police deployed some able police men to patrol and hunt down these wanted criminals. The issue of robbery chase has also become bigger since the robberies which have been recorded nationwide has had about 80 percent of the robbers shooting at the police and forcing them to fire back in order to seize them as well as protect themselves from these attacks.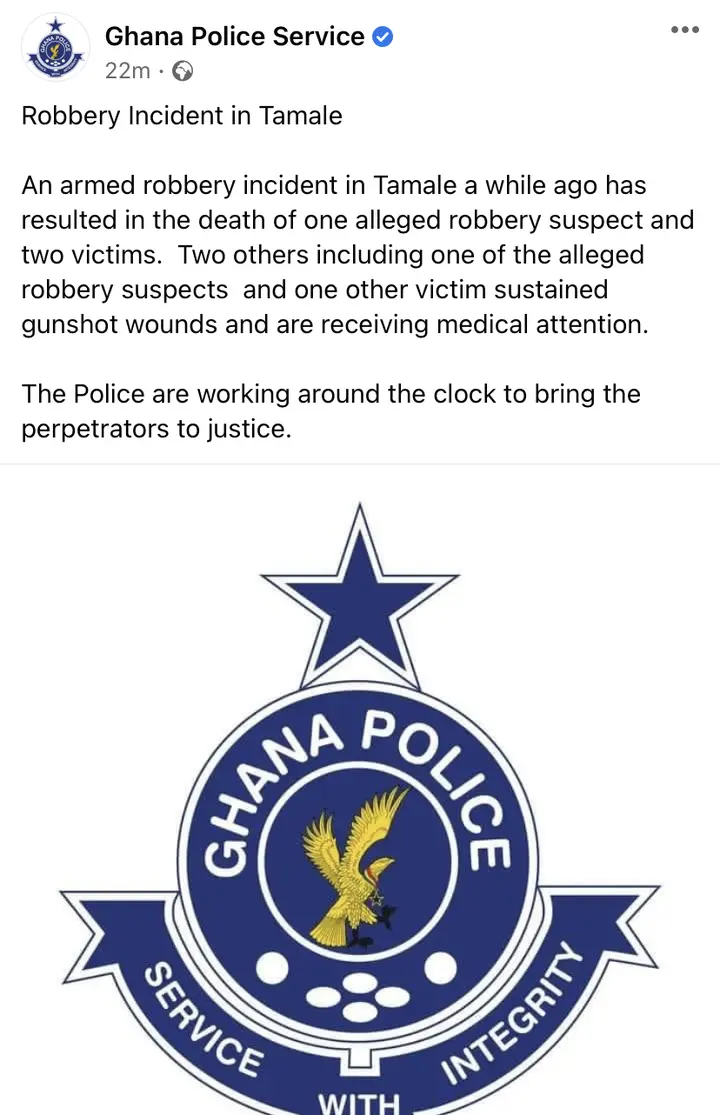 The Ghana police have revealed that the operation resulted int the loss of one life with two others sustaining injuries. The chase according to the police was tough and left them no other choice than to make the decision to fire back at them in order to arrest them. The Ghana police remain committed to ensuring the safety of all Ghanaians: However, they have kept on advising the public to say something if they see something anywhere around them. This is the ongoing campaign from the Ghana police since this is the only way to ensure that terrorism and issue of robberies etc are recorded and monitored. The only way to do this is by reporting suspicious activities which can lead to the investigation and arrest of these people.
Source: Operanews
About Post Author