A young man 25 years old has butchered his colleague farmer to death over cassava. Daniel Ozo is a farmer and a steel bender who lives in Amenase but has a farm in Aboabo. These two communities are not from each other. There is another farmer known as Kweku Addo, 35 years of age, who also live in Amenase but farm at Aboabo.
Daniel Ozo shared a cassava boundary farm with Kweku Addo. Daniel Ozo has always been complaining that somebody has been stealing his cassava and has therefore confronted Kweku Addo on this issue, however, Kweku Addo said that the portion of the cassava farm is his. As a result of this, last week Saturday, Kweku Addo went to the farm with his wife, Dede Faustina, 42 years of age, and their 4-year-old child.
They went to the farm to uproot cassava. Not knowing Daniel Ozo was hiding on the cassava farm waiting to see if Kweku Addo will uproot cassava from the portion of land they have been fighting about. So when Kweku Addo started uprooting cassava from the controversial portion of the farm, Daniel Ozo confronted him holding a cutlass. In the course of arguing, Daniel Ozo butchered his colleague farmer.
The report indicates that he cut off Kweku Addo's head and he died on the spot. Daniel Ozo decided to butcher Dede Faustina with the cutlass but she managed to run away from the nearest town.
As we speak, Faustina Dede is at the Suhum government hospital receiving treatment while the remains of her husband have been deposited at the mortuary. Kweku Addo has been arrested by the Ghana Police Service and he will soon be arranged before the court for his sentence. Some Ghanaians after coming across this video said that this is sad. May God strengthen the deceased wife.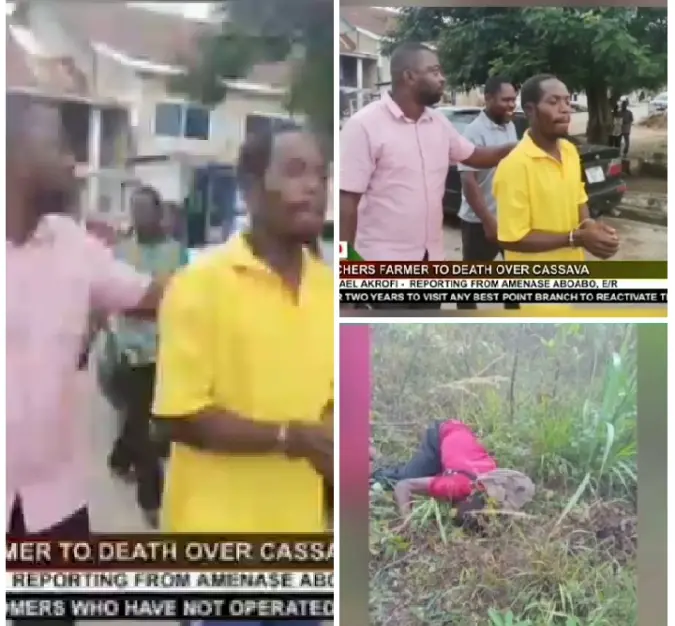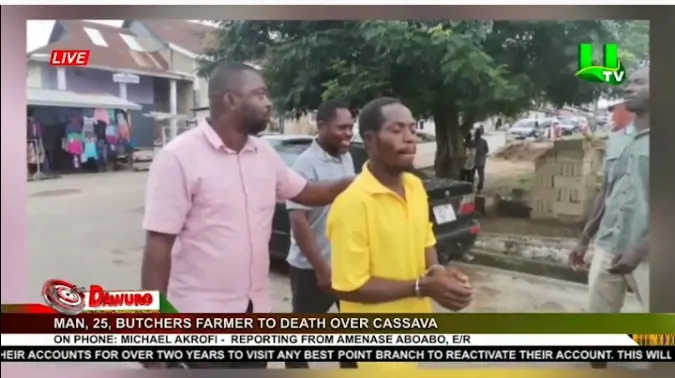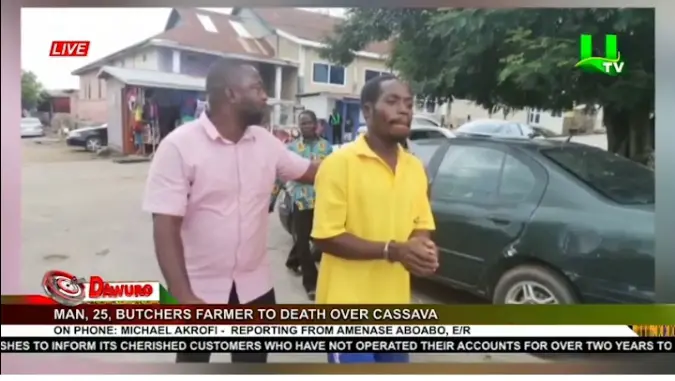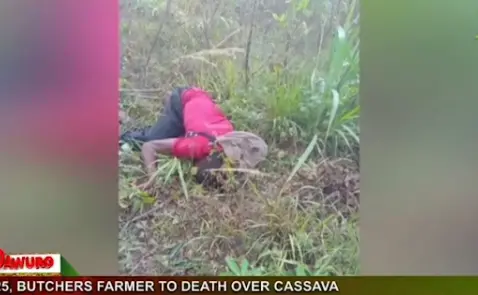 You can also watch the video through the link below:
Source: Operanews
About Post Author