General News
SAD NEWS:Tears Flow As Young Boy Drowns At Sea While Swimming With His Friends,Body Found At Shore The Next Day-SEE PHOTOS.
The sea is a mysterious force of nature. Therefore care must be taken when maneuvering its waves. It can surprise you. Additionally, we should be cautious with the friends we parade ourselves with and avoid unnecessary outings.
A young man between the ages of 20-25 faced his untimely death after he went swimming with his friends at the beach. According to an eyewitness report, the young man was in the midst of his friends, four in total, himself included but just 10 minutes into the sea, the young man drowned. They couldn't find his body on the spot. However, his lifeless body was found the next afternoon on the shore of the beach after a Chief Priest performed some ritual.
This unfortunate story was shared on social media by an eyewitness by the name of Mwinlaaru Pascal. A lot of social media users shared their condolence for the young man's family and loved ones.
Please don't forget to follow Rahman3009, and share our articles. Like and comments as well. Thank you.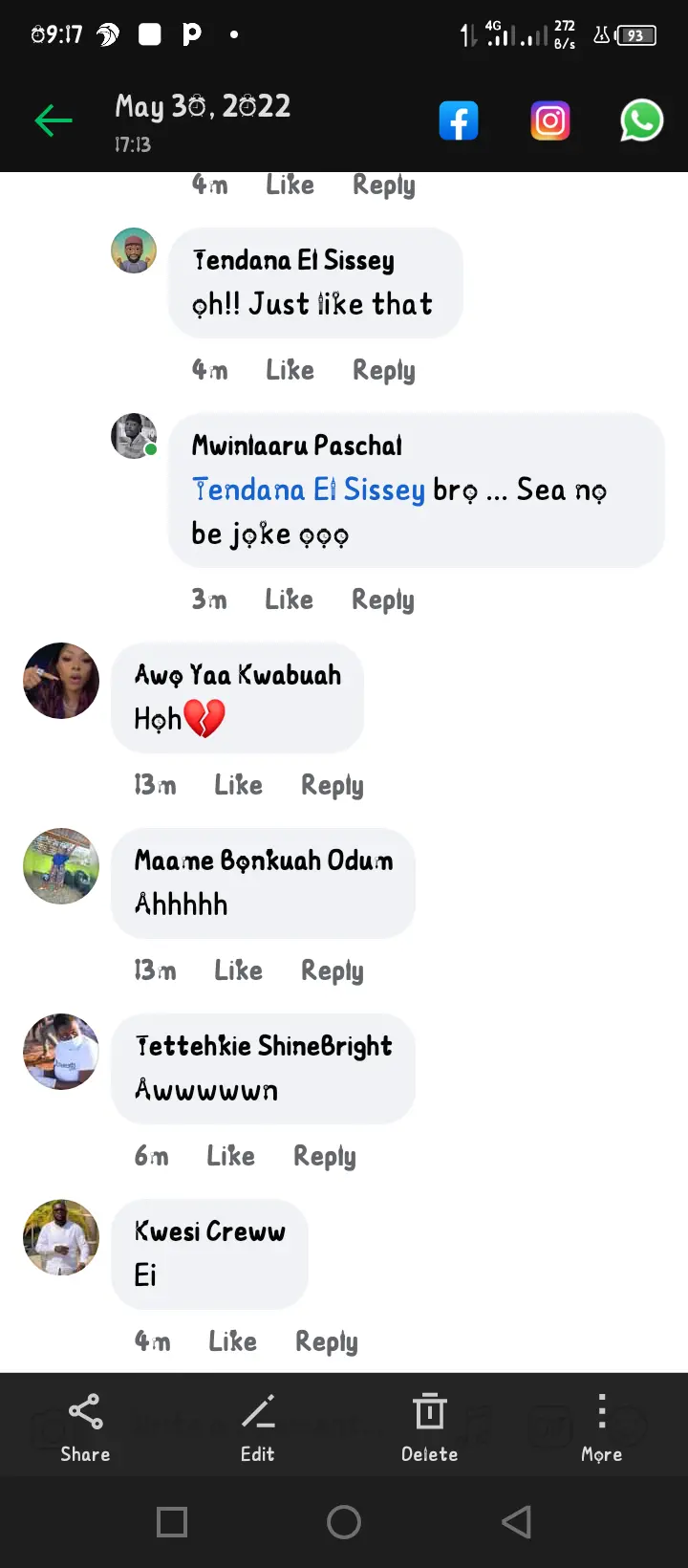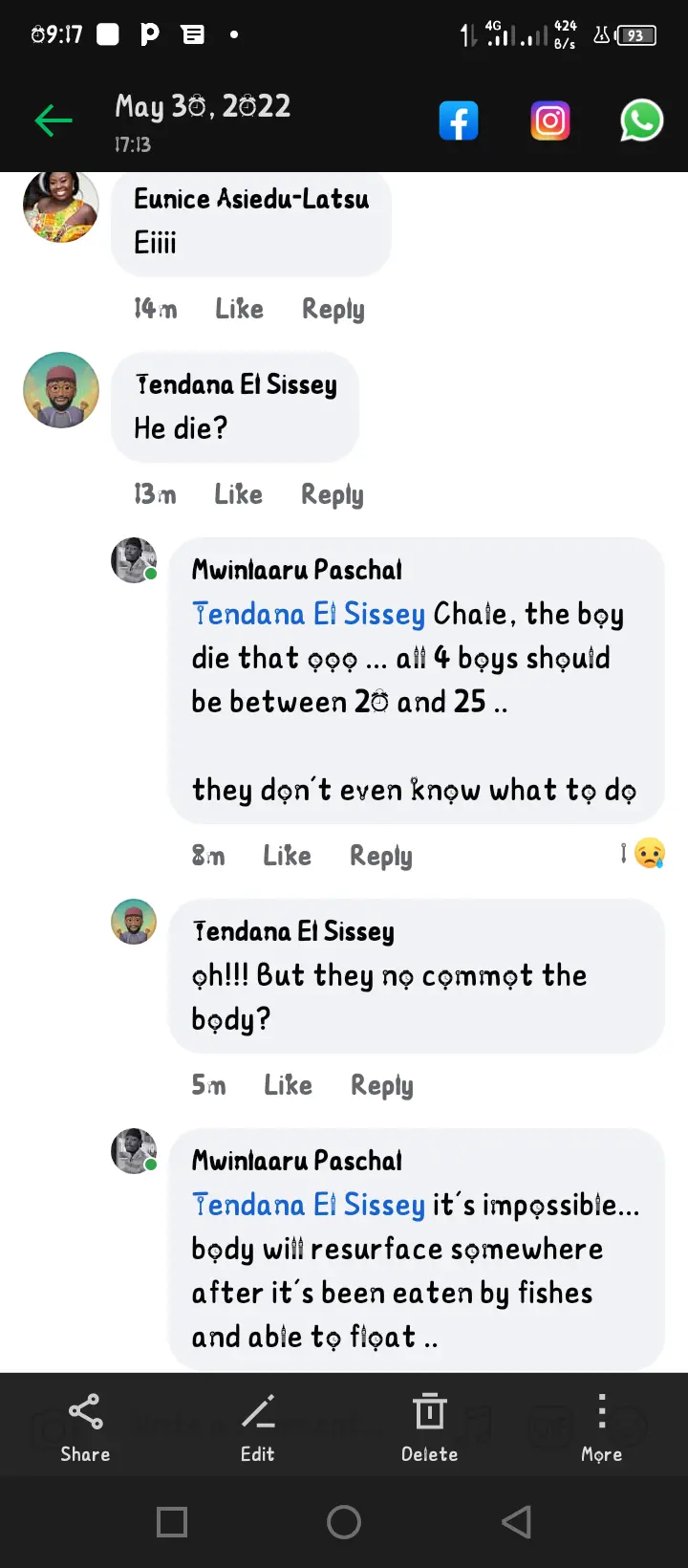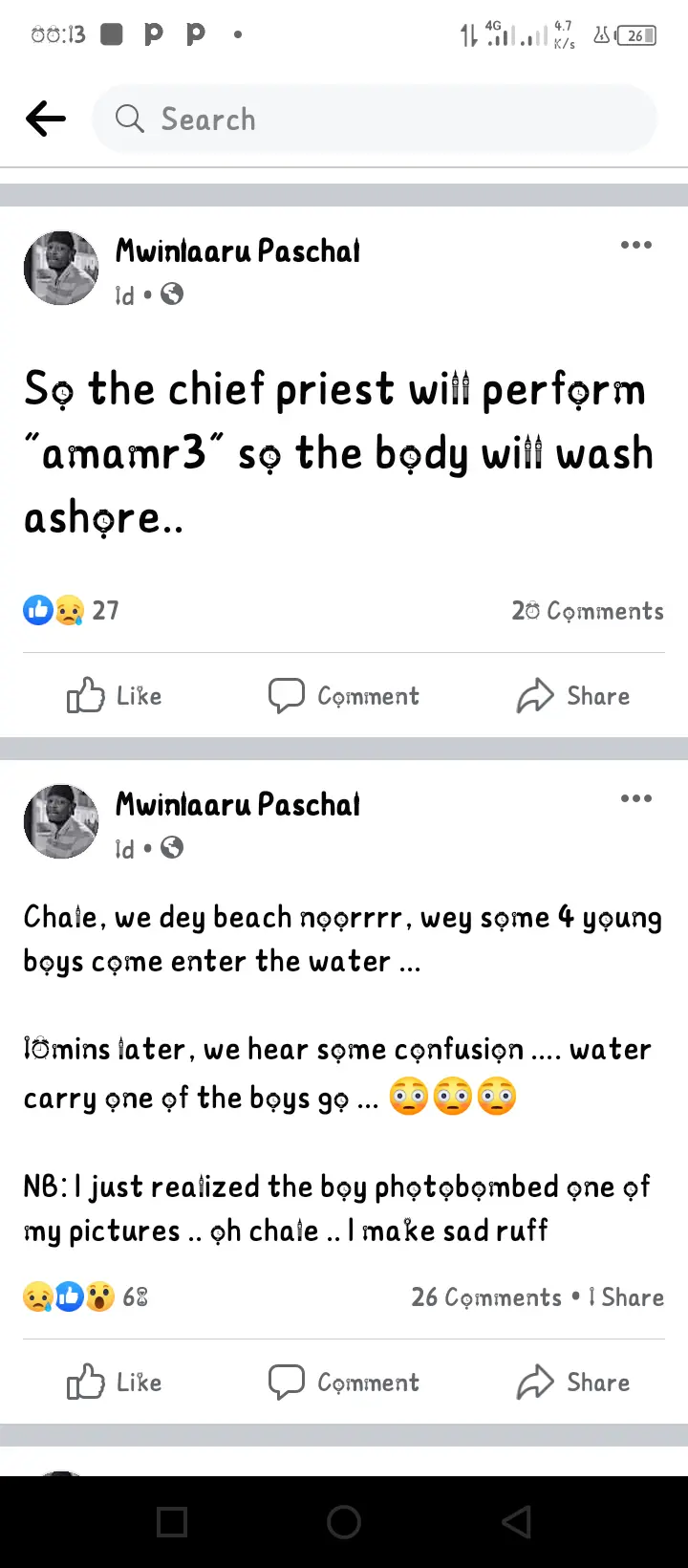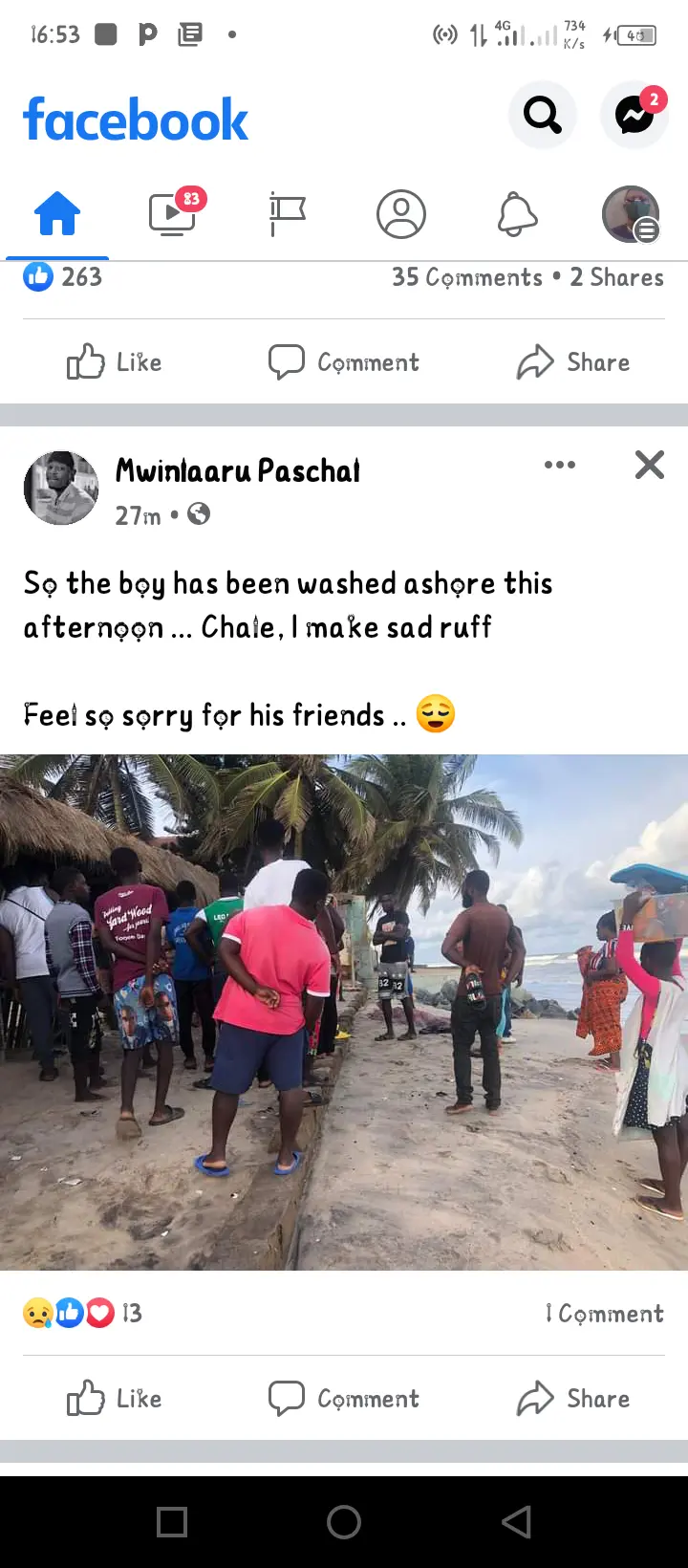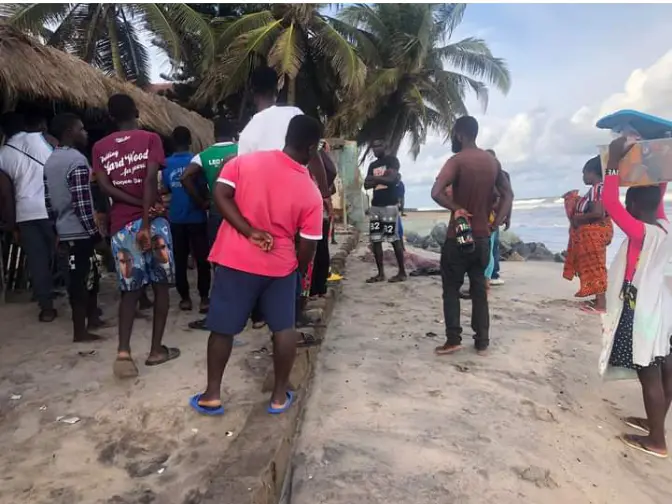 About Post Author