General News
Hot Stories
Sammy Gyamfi Describes IGP Dampare As Arrogant And Intolerant In Reaction To His Recent Release-CHECK DETAILS.
The National Communication Officer for the National Democratic Congress, Sammy Gyamfi, has angrily reacted to the release from the Ghana Police Service, which is spearheaded by IGP George Akuffo Dampare, about the tweet of the British High Commissioner. Sammy Gyamfi explained that he was disgusted by the release from COP George Dampare.
"The arrogance and intolerance displayed by the IGP in his response to a harmless tweet by the British High Commissioner to Ghana are disgusting, to say the least. His 20th May 2022 letter, a copy of which is attached to this post, is in very bad taste and has the potential of undermining Ghana's long-standing diplomatic relations with the UK.
There is absolutely nothing wrong with the tweet by the British High Commissioner which is what appears to have angered our celebrity IGP. If Dampare had apprised himself of Article 3(d) of the Vienna Convention, I am not sure he would have embarrassed himself and the nation this way.", Sammy Gyamfi wrote on his Facebook wall.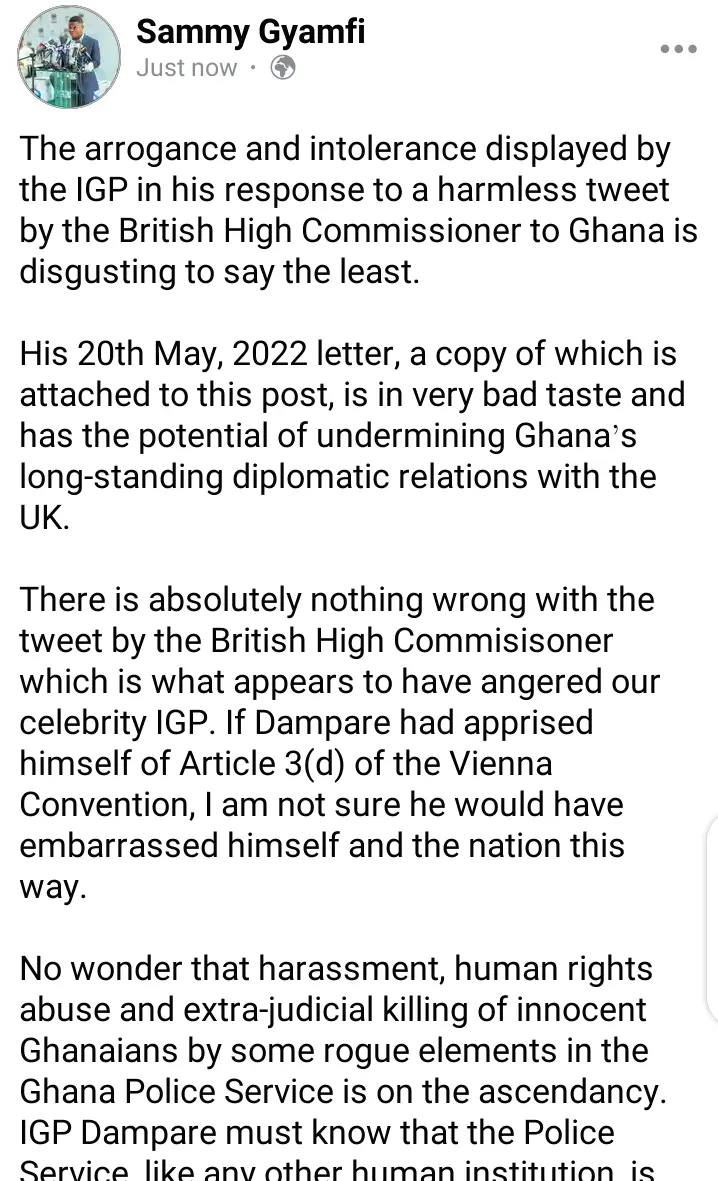 After he made this revelation, Ghanaians massively reacted. Check it out.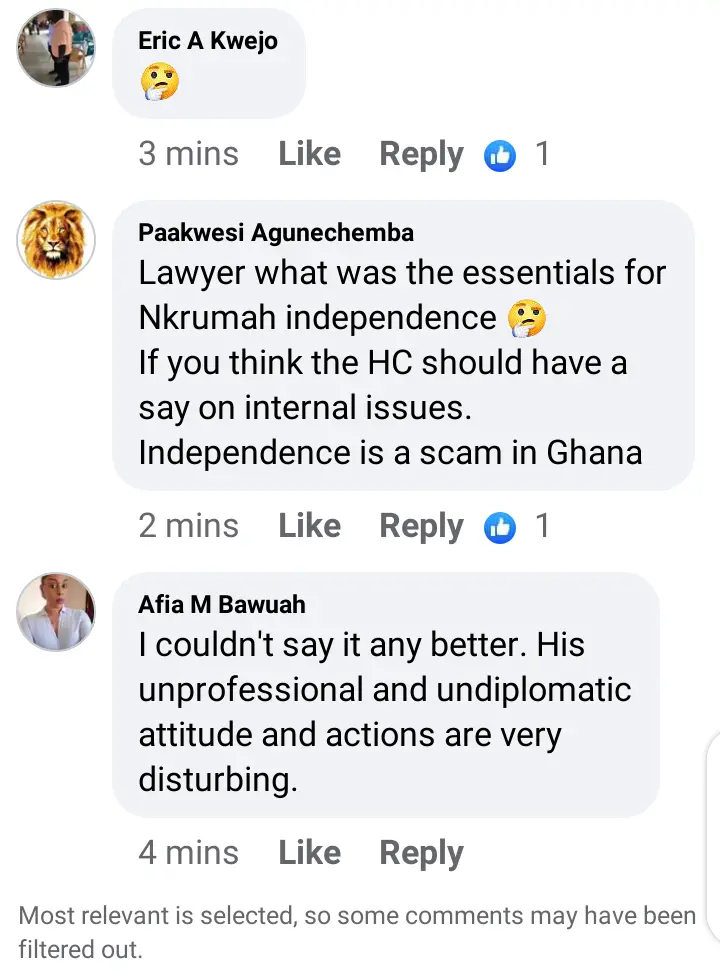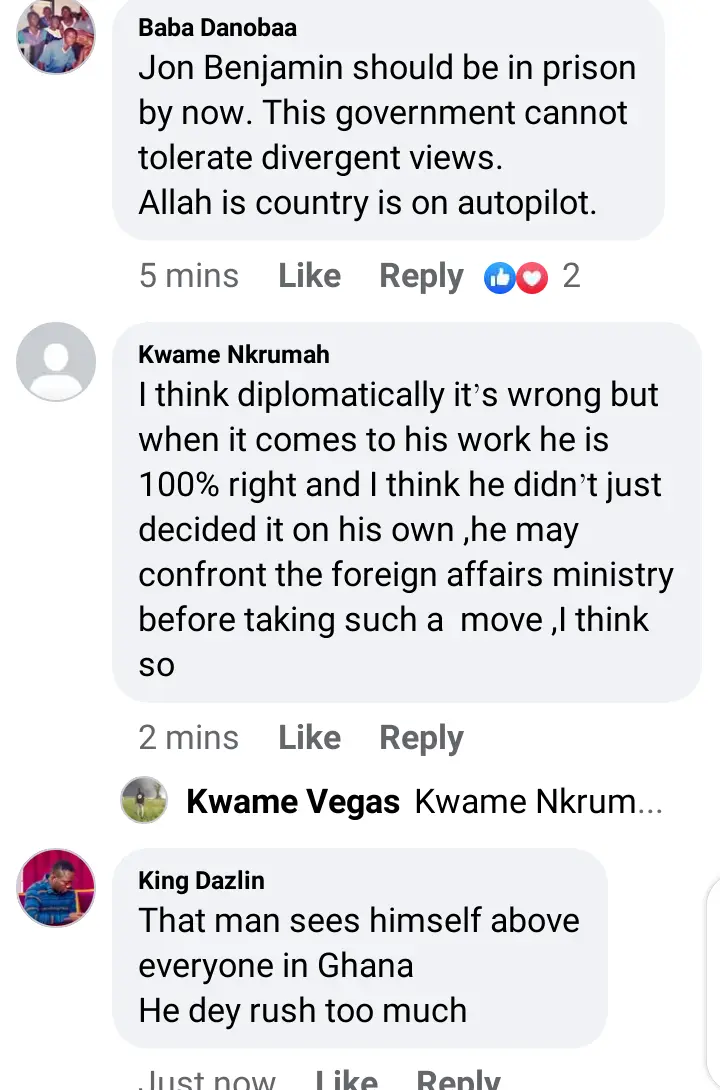 Source: Gentle Blogger
About Post Author