The National Communication Officer of the National Democratic Congress, Sammy Gyamfi, has finally been vindicated by a press release from the Foreign Affairs Ministry. His unprecedented attack on the Inspector-General of Police following his response to a tweet by the British High commissioner has been justified by the Minister of Foreign Affairs, Shirley Ayorkor Botchwey.
The ministry released a letter and the content of the letter seemed to support the assertion of Sammy Gyamfi that what the Ghana Police service, which is spearheaded by IGP Dampare, is very wrong.
"In line with the general diplomatic practice of communicating with diplomatic missions preferably through direct engagement the ministry wishes to remain circumspect on its pronouncements on the matter.
We have therefore initiated contact with both the British High commissioner and the inspector-general of police to resolve the issue at stake", the letter read.
In reaction to this, Sammy Gyamfi stated that IGP Dampare has been thrown under the bus.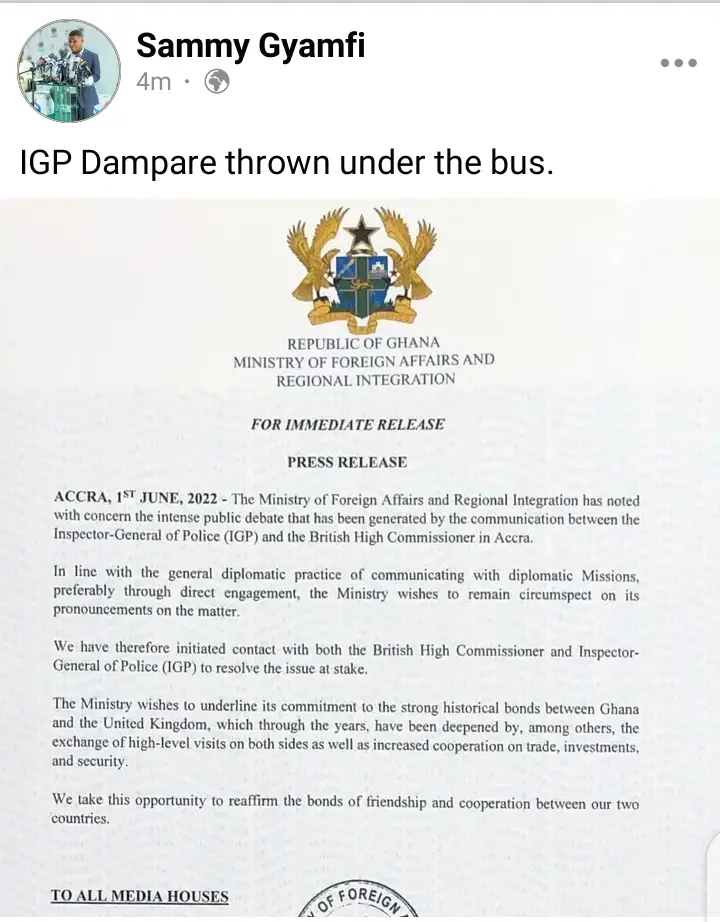 Source:GentleBlogger
About Post Author