The Assistant Headmaster of Bole Senior High School in the Savanna region, Issahaku Jeddah had finally landed himself in another hot trouble after allegedly raping an innocent 21-year old final year student of the school.
Accordibg to the victim, the assistant headmaster called for her in his office firing prep hours but the unexpected happened when she got to Issahaku's office that night.
"I was at preps when he sent for me around 7:30pm and told me he wanted to advice me over an issue and when I got to his office, he took advantage and forcefully had an affair with me. He threatened he will endure I'm dismissed from the school if I tell anyone about the act", the victim emphatically revealed.
Surprisingly, the assistant headmaster has not been arrested as highlighted by the Bole district police command since his [Assistant Headmaster] cannot be found after commuting such a heartless offense against the final year student.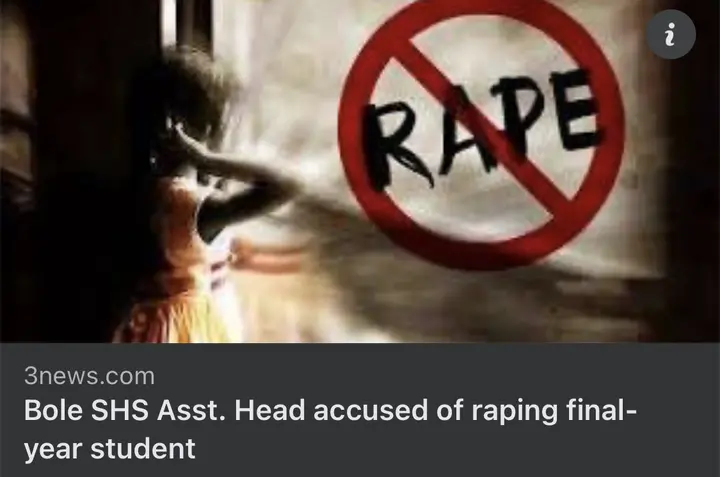 Do you think that, the assistant headmaster or 21-year old SHS victim should be blamed for the unfortunate incident as highlighted by some Ghanaians even though most individuals claimed otherwise?
Do you think that, the Assistant headmaster should be made to face the law considering the unacceptable act he committed against the innocent 21-year ild final year student even though most individuals claimed otherwise?
Source:3news.com
About Post Author