A top executive with the New Patriotic Party has incurred the wrath of outspoken journalist who works with TV XYZ, Okatakyie Afrifa Mensah. This was as a result of how she brought in the wife of Okatakyie Afrifa Mensah in dealing with him and slamming him. Okatakyie Afrifa Mensah disclosed that Jennifer Ofori Queen used to be an old time friend.
However with how things are going, he had to warn her from bringing in his relatives when she wants to settle some personal scores with him.
"If you draw any member of my family into your senseless pursuit, it will do you like Sultana rice. Be warned and stay in your lanes. Thank you."
Okatakyie Afrifa Mensah also disclosed that he watched how Jennifer Oforiwaa insulted him hands down on UTV today. He explained why he did not want to respond.
"I heard all the rubbish you said about me on UTV but ignored it because I give myself up for the job"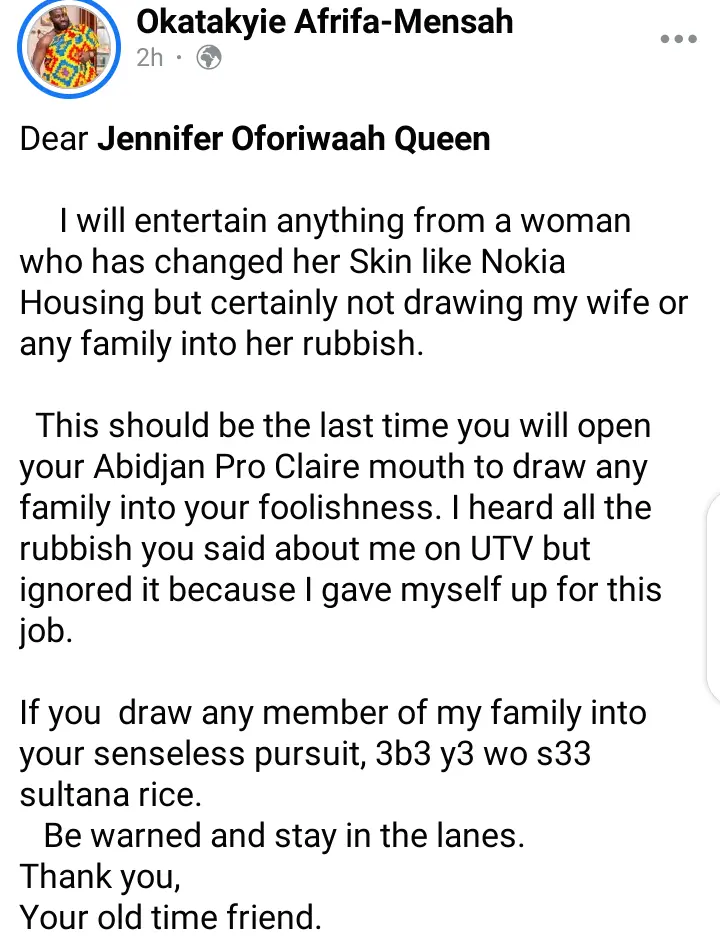 Source: Gentle Blogger
About Post Author