According to trending and viral news, a party office for the New Patriotic Party in the Aowin Constituency in the Western North Region has been set on fire. The people who were engaged in setting the party office on fire spoke.
Some aggrieved members of the New Patriotic Party in the Aowin Constituency have expressed their strong opposition to the National Executive Council's decision to have a re-run of the elections they already had. As a result, they set fire to the party office in the area.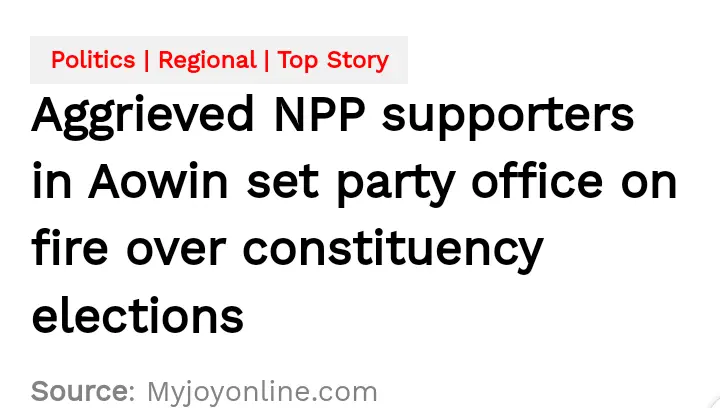 While speaking behind the video that came out as reported by Myjoyonline, the aggrieved supporters, even though didn't show their faces said that " We will not agree to have any re-run of elections in this constituency. We have already finished voting here and executives have been elected, the leaders of this party should use that." They ended.
The Headquarters of the party is still yet to break silence on the office which was burnt or the developing stories from there.
Source: Obengnews
About Post Author