General News
Hot Stories
The Country Hot:Trotro Mate And Passenger Combat Over Increase In Transport Fares-WATCH VIDEO.
Many people are undoubtedly complaining about the recent situation in Ghana. This is because of the often increase in foods item and fuel. Many people felt that the current government has deceived them that is why there are increased in prices almost every day.
According to a video on social media, some men were seen fighting as they almost hurt themselves. According to information gathered, these two men were fighting because of the increase in car fares.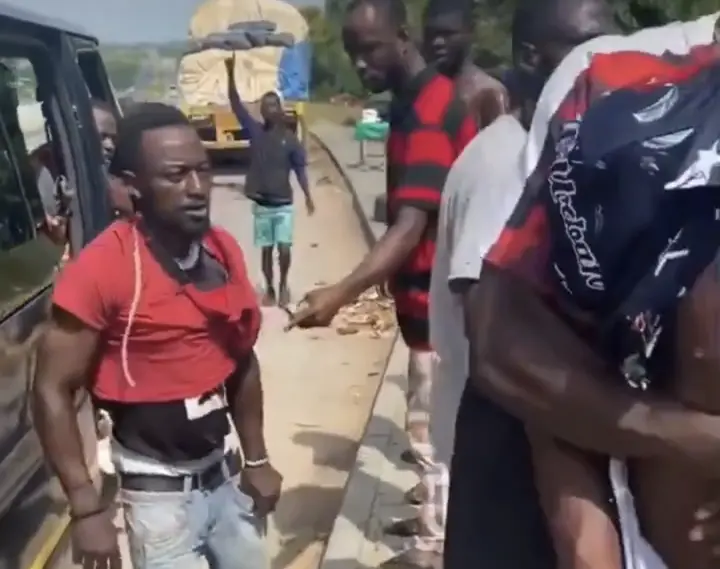 It is believed that the passenger and the bus conductors (mate) has a misunderstanding due to the increment in car fare. The passenger didn't understand why the mate decided to take a fare which he thinks it's not the right amount. This two men ended from fighting on the streets all because of the rise in car fare. This incident often happens when there is increment in fuel prices.
Please click on the link below to watch the video
Source:Mosesnews
About Post Author