General News
Hot Stories
Politics
The First Loan Of Akuffo Addo Government Was Used To Buy New Cars For Members Of Council Of State-Manasseh Azure Shockingly Reveals-CHECK DETAILS.
Popular Investigative journalist, Manasseh Azure Awuni has revealed that the first approved loan of the Akufo-Addo led administration was used to purchase new cars for members of the Council of State, and advisors of the president.
In a post shared on his official Facebook page on Tuesday, 7th June 2022, Manasseh Azure wrote;
"The first loan of the Akufo-Addo administration was approved in April 2017, a little over three months after taking office. That loan was a $2million facility from Societe Générale Bank.
It was used to buy new cars for members of the Council of State, advisors of the president, who are often made up of accomplished Ghanaians.
The revelation of Mannaseh follows the news of an immediate past member of the Council of State, Togbe Afede XIV, who announced his reasons for rejecting GH₵365,000 ex-gratia paid to him in a letter released.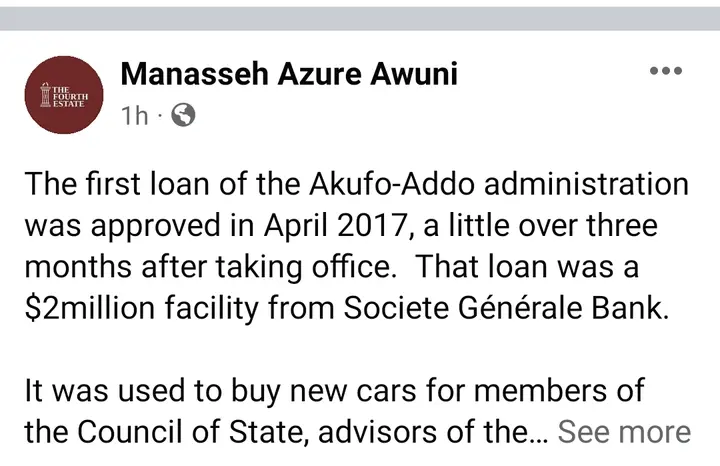 Togbe Afede XIV, a businessman and paramount chief of Asogli State in the Volta Region, has called the sum "unconscionable" and "inappropriate.
"I believe it was paid to everybody who served on the Council of State. However, I thought that extra payment was inappropriate for a short, effectively part-time work, for which I received a monthly salary and was entitled to other privileges. So, I was very uncomfortable with it," Togbe Afede said in a press statement.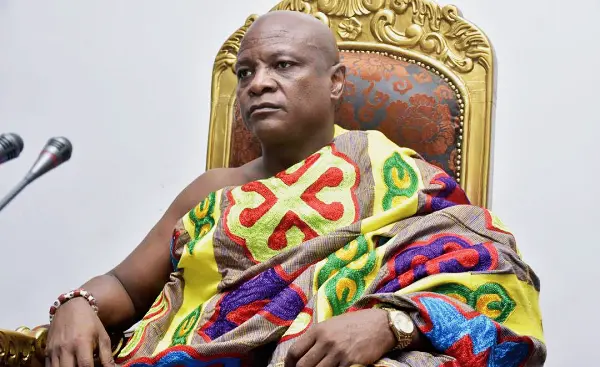 Many Ghanaians have shared their opinions on the rejection of the Ex-gratia. Some believe is recommended. Oliver Barker, a Fixthecountry Conveynor and Prof Kwaku Azar have praised Togbe for his actions. Oliver Barker said if there were more Togbe Afede's in the current government, it will have been great.
Other Ghanaians also doesn't see it that way. P.K Sarpong a writer for NPP sees Togbe Afede's refund as a pure populism as it does not prove he loves his country. "Why didn't he reject the salaries as well since the job entailed only a few hours of their time? Why hasn't he refunded the salaries he took for the entire duration of his tenure? " P.K Sarpong quizzed.
Source: Current World News
About Post Author