General News
Hot Stories
They Nearly Burnt Me Alive;I've Lost Over 30,000:Victim Of Fire Outbreak Shockingly Reveals-CHECK DETAILS.
The recent heartbreaking news concerning how innocent citizens at Medina lost their precious properties and source of livelihood has undoubtedly raised massive concerns across all social media platforms considering how the affected persons narrated their sad ordeals.
According to one of the affected people, Esther Manu, some unknown individuals planned the fire outbreak at Madina Redco which caused more harm than good to residents and individuals who fad their shops nearly.
"I have nothing to say, I surrender everything to God. Everything in my shop got burnt into ashes. They began destroying the kiosk in the morning so I begged them to remove my belongings but they started the fire once I entered the kiosk. They nearly burnt me alive", Esther Manu sadly revealed.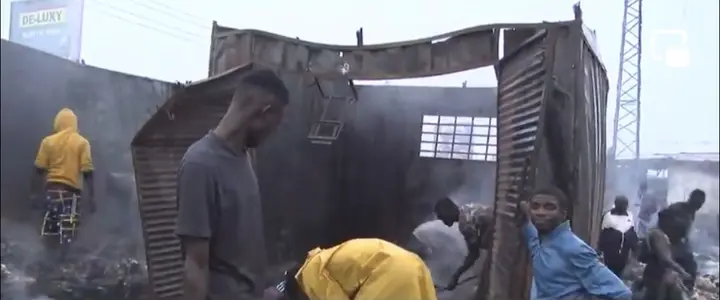 In addition to this, some affected individuals also highlighted that, they've lost huge sums of money alongside provision shops full of items close to 300 million.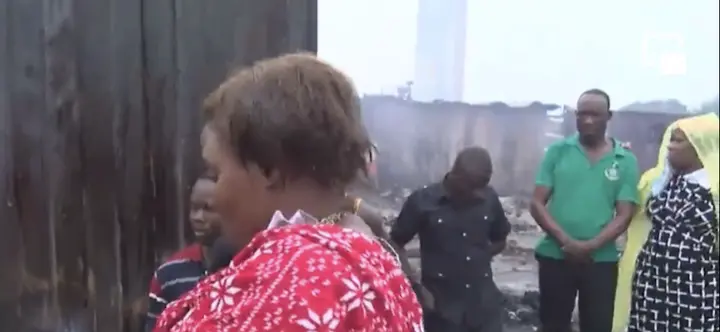 "I had a provision shop but everything has been burnt into ashes. I have lost over Ghc 30,000", the woman emphatically revealed.
However, the DCFO, Alhaji Jibril Nuhu, over twenty stalls were razed down as a result of the unexpected fire outbreak.
Source: Operanews
About Post Author