Manasseh Azure a top journalist in Ghana has been working so hard for the past 20 years. According to some of his speeches, he wants Ghana to put on it good clothes. He is always been criticized by some political party members but that doesn't stop him from doing a good job for Ghana.
Following Togbe Afede Ex-Gratia which has become one of the top topics Ghanaians speak about. He decided to follow up and give out any secret information about the news.
In his today submission, he doesn't want to speak but he can't keep quiet following what he was told by the council of the state over Togbe Afede Ex-Gratia's brouhaha.
According to him Togbe Afede aid gave him the go ahead and the necessary information to verify the claims by Paul Adom Otchere. When he reached up to the Council of State they directed him to Paul Adom Otchere and he is not certain about it.
Ghanaians massively react to his message.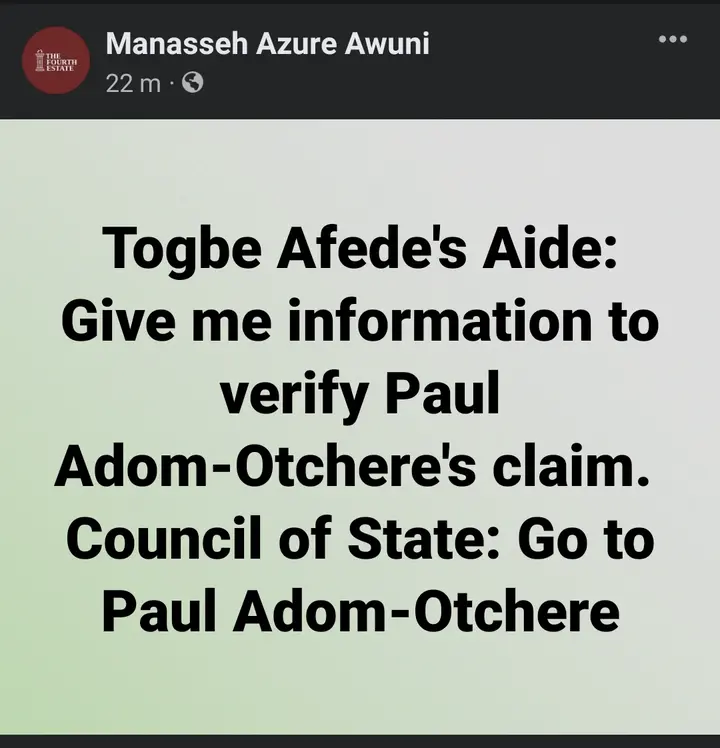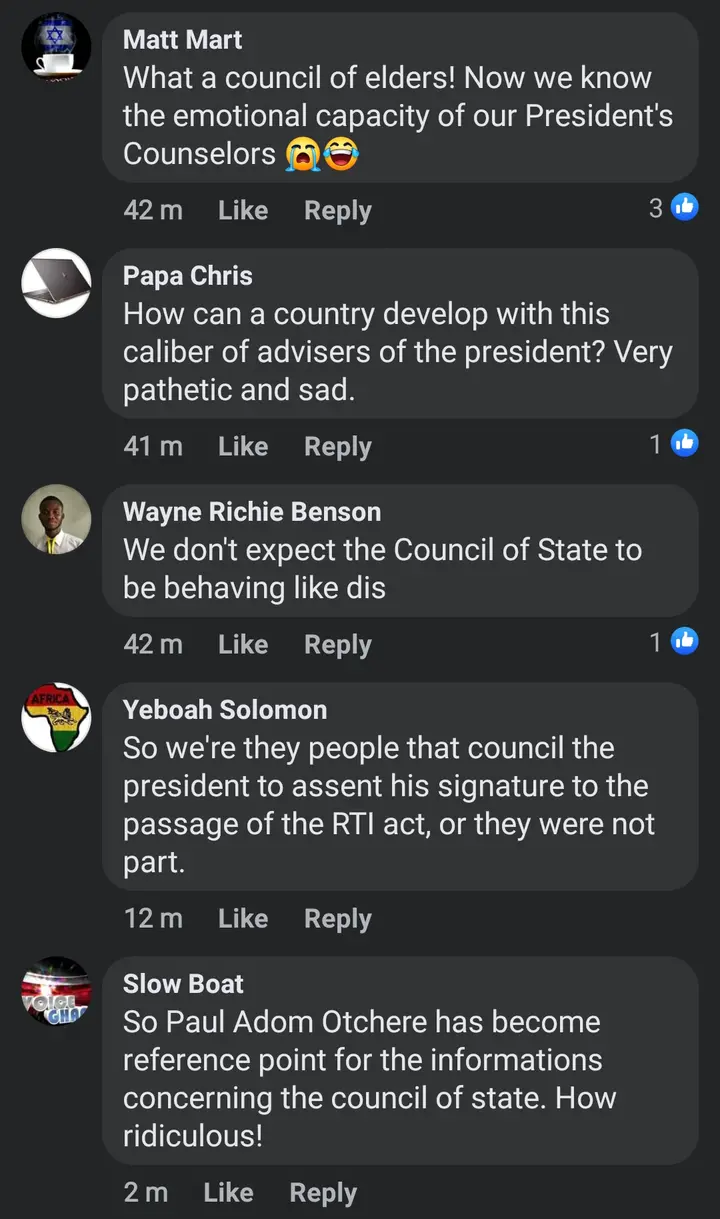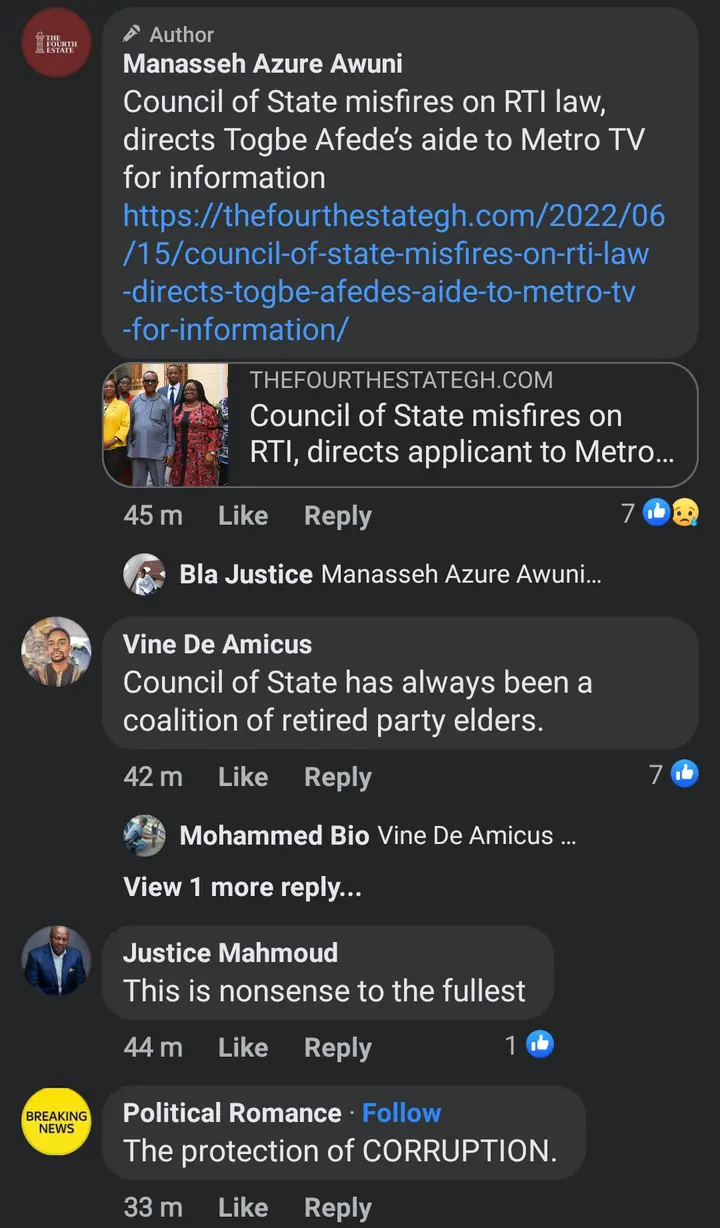 Source: Operanews
About Post Author