Captain Kwadwo Smart always speaks with boldness and power. Captain Kwadwo Smart is currently the host for Onua TV Makyee Show. Speaking live on Onua TV today 3rd June 2022, Captain Smart drops evidence to expose top Government Officials who owns land properties in some areas in Ghana.
According to Captain Smart, his problem is not about the properties. But his problem is the amount at which those properties were secured. Base on what Captain Smart showed on Onua TV, some of the Government officials and Business men and women bought those land properties a low as 20 Ghana Cedis (Gh¢ 20, 000.00) whilst others get their at 1,800.00 Ghana Cedis.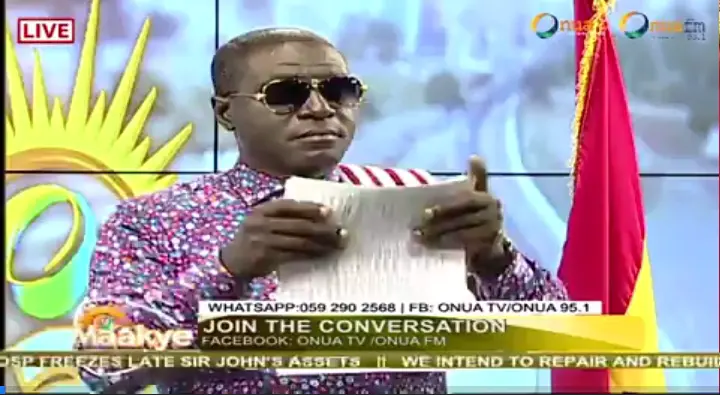 One of the top Government official whose name appeared in Captain Smart tall list include Honorable Frederick Blay who us famously called Fredie Blay.
According to Captain Smart, Fredie Blay bought a land around Kotoka International Airport at 20,000.00 Ghana Cedis and Fredie Blay happens to be the fourth Person on the list.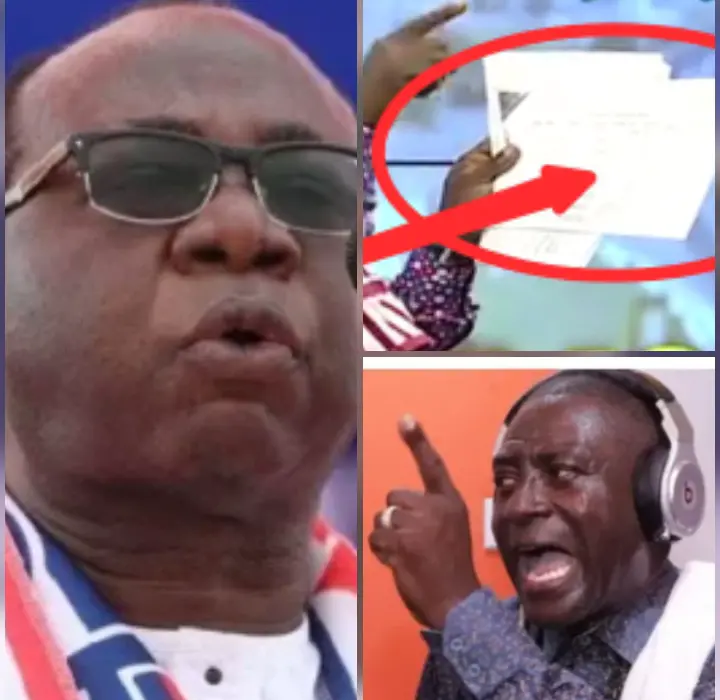 Use the link to watch the video.
https://www.facebook.com/OnuaTVGhana/videos/430579068882348/?app=fbl
Source:Onua TV
About Post Author