Co-host of United Showbiz on UTV, Kwame A-Plus has caused stir on the internet with another post on Facebook.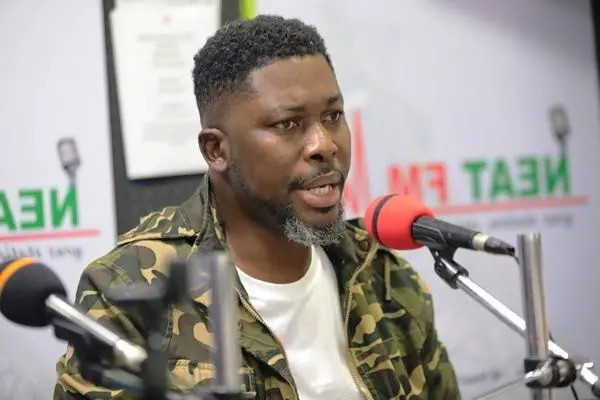 Reacting to the ongoing sim card registration exercise with the Ghana card, Kwame A-Plus suggested that all persons who have been issued with the Ghana card but have refused to register their sim cards must be dealt with.
According to him, such persons must be charged even when they receive calls. In Ghana, the person who receives a call incurs no charges but the one who makes the call bears all the costs. Kwame A Plus believes that both parties must be charged.
Also, he added that the talk tax of such sim cards must be increased by 200%. He also added that the E-levy charges on such sim cards must be charged at ¢10 on all transactions below ¢100.
According to him, there is the need to ensure that that cybercrime in the country is being reduced. He also revealed that the government has not paid him to make this particular information available to the public.
"The NIA must simply furnish the NCA with all numbers which have been issued Ghana cards and all unregistered ones must be penalised. I don't support the blocking of numbers. We must learn how to make money for the state from them"
"Increase their talk tax by 200%. They must pay even when they receive calls. E-levy must be increased to 10 Cedis for all transactions below 100 Ghana and 20 Cedis or more for all other transactions" he said.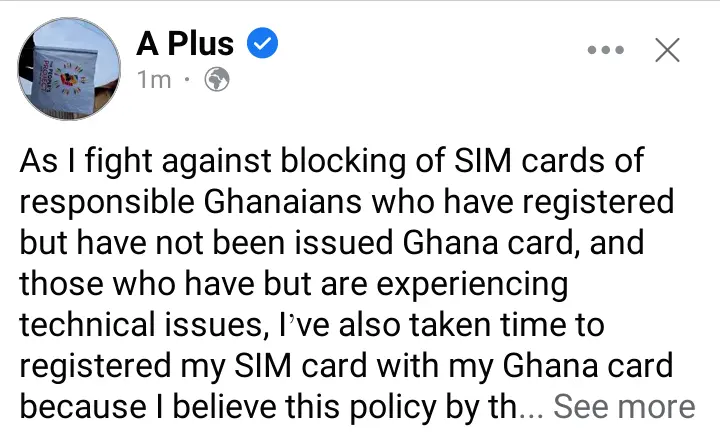 Source: Operanews
About Post Author