General News
Politics
We Are Left Out-Okudzeto Ablakwa Laments On Exclusion From Relevant Decisions Making-SEE DETAILS.
Okudzeto Ablakwa has alleged that government has taken the decision to involve only slected members of state in relevant decision makings. According to the member of parliament, they have been excluded from relevant decision makings and can not tell where the direction of this government is headed.
Speaking earlier today, he revealed that there is a lot going on that they are not aware of. He revealed that even being a member of parliament, he is mostly surprised when he hears about the new narrative from government. And that is because the members of parliament are not included in these decision makings or activities.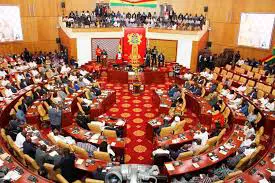 He also stated that most of the quantum sum of money that is been spent by government is not discussed with anybody. And if our country is thriving on this kind of autocratic and very abusive form of leadership then we have a long way to go. Okudzeto Ablakwa chastised the incumbent government and said that "We are left out because we are not family".
Source: Richisen
About Post Author