The Finance Minister, Ken Ofori-Atta, has got a lot of people reacting after a comment he made about the President of the Republic, Nana Akufo-Addo.
According Mr Ken Ofori-Atta, he is glad to serve His Excellency Nana Akufo-Addo because of the commitment he has shown to the good people of Ghana. He stressed that the President Nana Akufo-Addo has proved his commitment to the good people of Ghana by action and not just by words.
Mr Ken Ofori-Atta emphasized that one key thing that makes him love to serve the President is the fact that Nana Akufo-Addo is not afraid to make tough decisions at critical times.
Mr Ken Ofori-Atta said "I serve a President who has shown by his deeds that he is deeply committed to the welfare of the masses… Ours is also a government that is not afraid to make hard choices for the good of our country." Ken O-A.
The first to echoe the message was Mr Gabby Otchere Darko on his Twitter page. This suggest that he is fully in support of the statement by the Finance Minister.
A number of reactions stated coming soon after Mr Gabby Otchere Darko twittered the statement of the finance minister.
Someone said "Laughable, by showing Ghanaians that he can travel in an expensive private jet at the expense of the Ghanaian taxpayer?? One thing for sure in life is time will always come after people."
Below are some of the reaction on a screenshot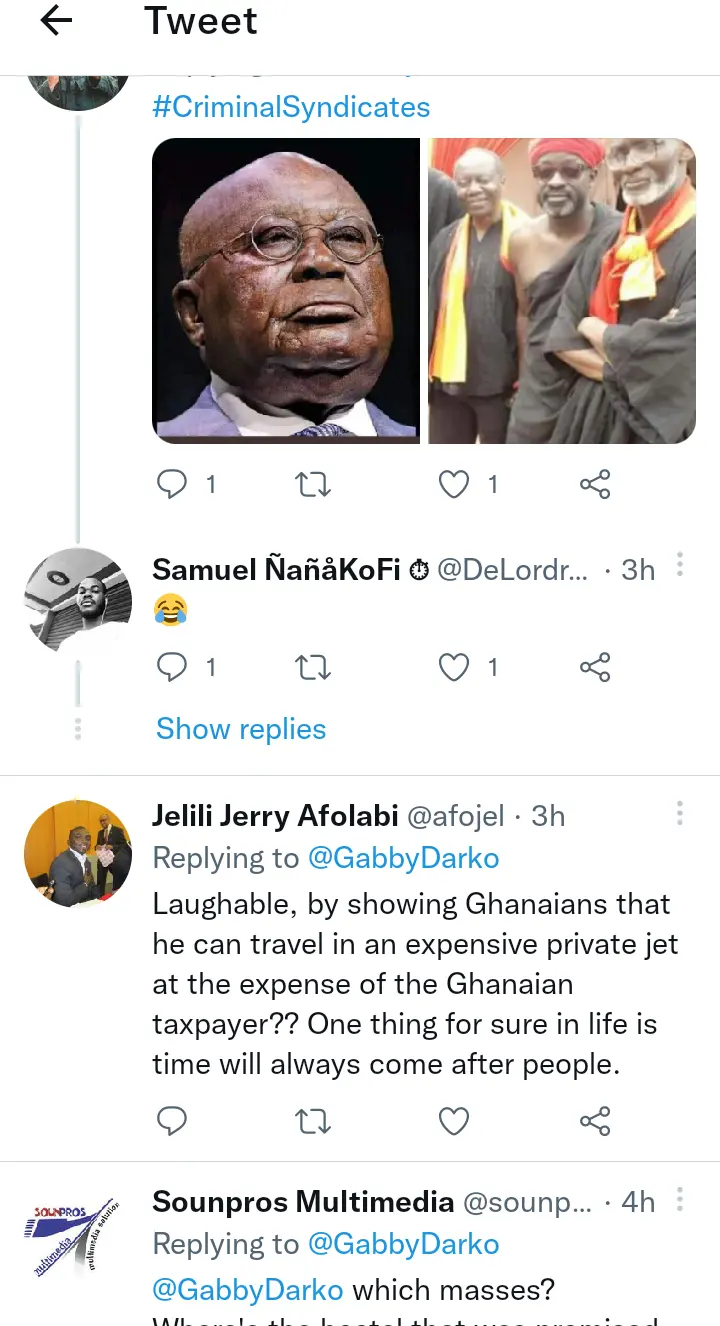 Source: Operanews
About Post Author