There was a bit of drama in parliament when the Member of Parliament for Nhyiaeso constituency, Honorable Stephen Amoah raised a concern about armed robbery in the country.
Speaking in parliament today, the MP clearly revealed that the number of robbery cases in the country are on the rise. He added that some police officers know and see robbers each day but they don't often allow them to move away freely on the highway.
"I am quite surprised that even though the policemen are doing their best, Mr. Speaker, sometimes you see some unregistered motor bikes all over who pass through police barriers. I questioned one police man. I want to ask if the police men are policemen are fighting armed robbers or targeting only MPs" he said.
After making this statement, one female MP who was sitting beside Honorable Stephen Amoah revealed that how can he(Stephen Amoah) say that to parliament while he is sitting beside her. After making this statement, some members in Parliament cheered up and the MP continued to make his point.
Click here to watch the video(2:26:00)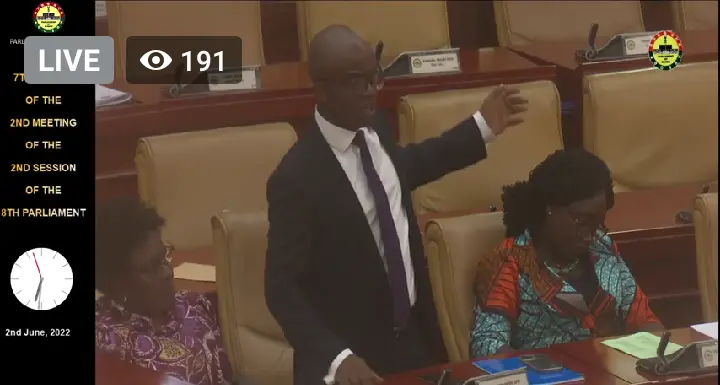 (The Mp on the left made such statement)
Source: Operanews
About Post Author